The Pearl City Hongwanji Mission prepares for the 2009 Obon Dance Festival Bon Dance to be held on Friday, August 7 and Saturday, August 8. Services for the deceased from the past year will begin at 6:15pm. Bon Dance starts at 7:30pm.
For many years the Pearl City Hongwanji Mission has played a major role in celebrating the Japanese culture and contributing to the Pearl City community. In 2005 the mission celebrated 100 years in Pearl City.
Pearl City Hongwanji Mission Director, David Matsumoto would like to invite the community to participate in the Bon Dance on August 7 &8.
The Pearl City Hongwanji Mission is located at:
858 Second Street
Pearl City, Hawaii 96782
Tel: 455-1680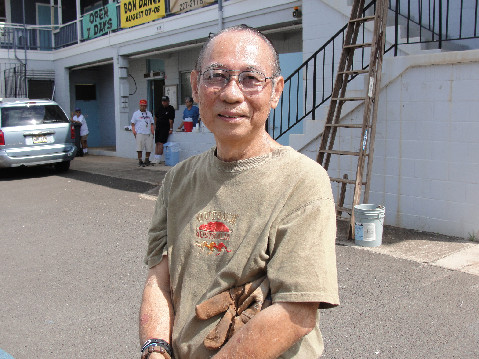 David Matsumoto, Pearl City Hongwanji Mission Director
Photo: Barry Villamil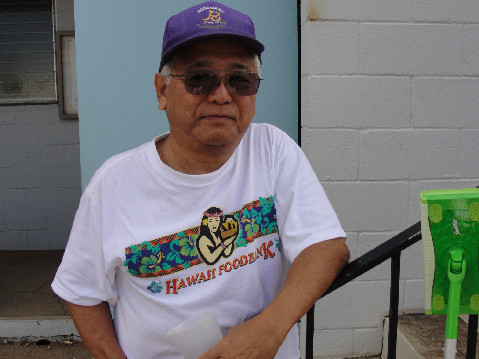 Richard Tokuoka, Pearl City Hongwanji Mission President
Photo: Barry Villamil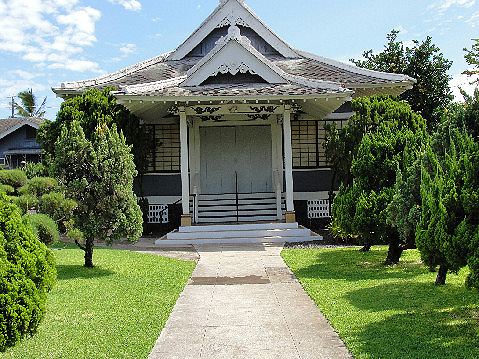 Pearl City Hongwanji Mission
Photo: Barry Villamil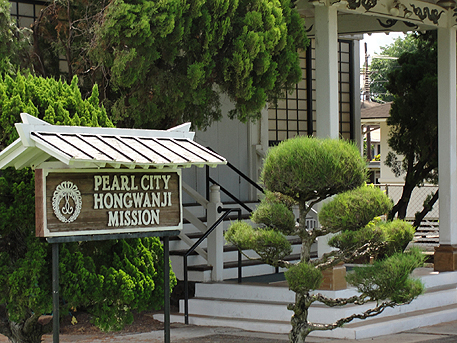 Pearl City Hongwanji Mission
Photo: Barry Villamil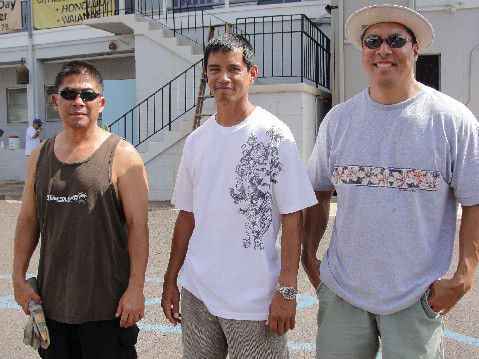 Pearl City Hongwanji Mission set up crew
Photo: Barry Villamil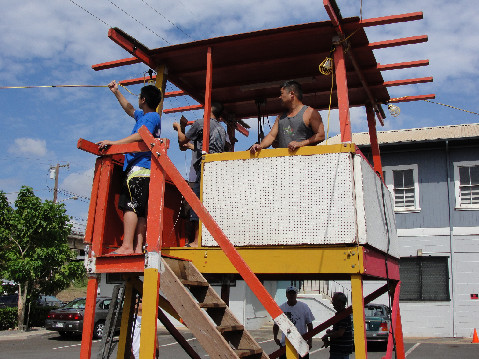 Pearl City Hongwanji set up crew
Photo: Barry Villamil


Pearl City Hongwanji set up crew
Photo: Barry Villamil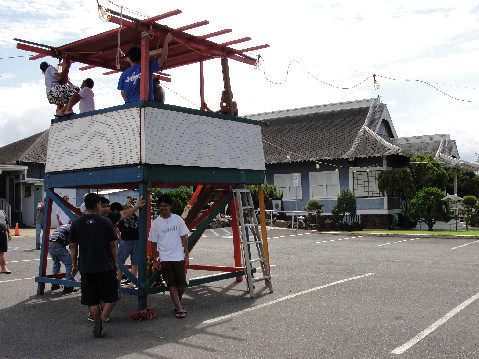 Pearl City Hongwanji set up crew
Photo: Barry Villamil