Manana Elementary and Momilani Elementary schools from Pearl City, will be honored tomorrow at the Hawaii Distinquished School luncheon to be held at the Hilton Hawaiian Village Tapa Ballroom.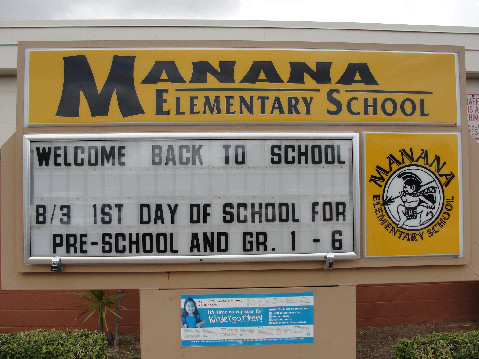 13 Hawaii schools which includes Manana and Momilani are eligible to be named one of three "Hawaii Blue Ribbon Schools."
Hawaii Blue Ribbon Schools become eligible and will go on to compete at the National level in 2010.
If Manana Elementary wins and becomes a "Hawaii Blue Ribbon School", it will be their first recognition. It will be Momilani Elementary's third award if chosen.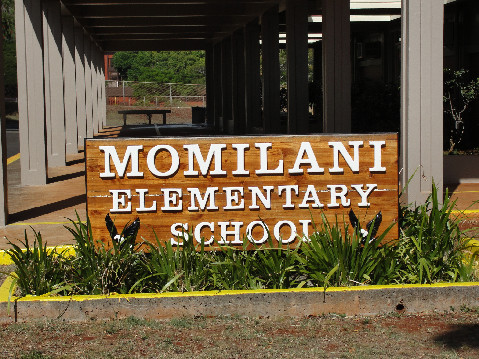 MyPearlCity.com will be at the Hilton Hawaiian Village on Friday to cover the Hawaii Distinquished School event and will have pictures and interviews available online.
Congratulations to Manana Elementary School Principal, Bryan K. Loo and Momilani Elementary School Principal, Doreen Y. Higa for their leadership and success. Good luck!