The Highlands Intermediate (HIS) Wrestling Team keeps getting better and better. On January 9th, HIS competed at the Maryknoll Tournament, placing 10 out of 11 wrestlers.
What's impressive about the 2009-10 team is that they improve and excel each week while competing against ILH Intermediate Schools that enter 9th graders in the tournaments.
In all, the team came away with 5-first place, 4-second place, 1-third place and 1-fourth place.
1st Place
Brian Pascua, Kainoa Aragosa, Blake Cooper, Alex Ursua, Braydon Akeo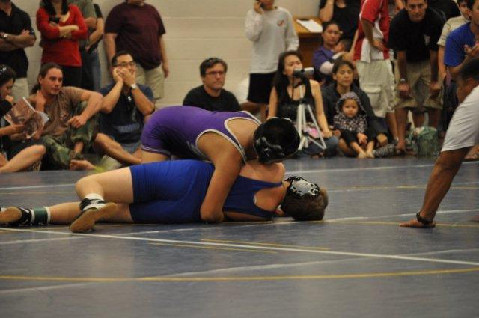 HIS wrestler, Alex Ursua working his way to a first place finish against Punahou. Photo by Monica Cooper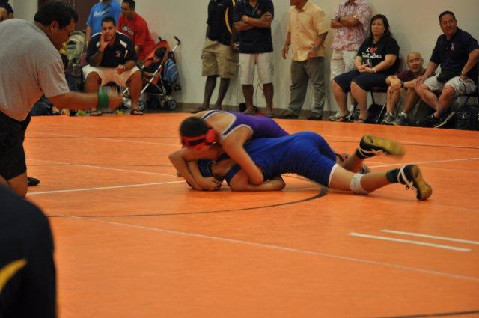 HIS wrestler, Braydon Akeo adding to the teams first place finishes with a pin of his Punahou opponent. Photo by Monica Cooper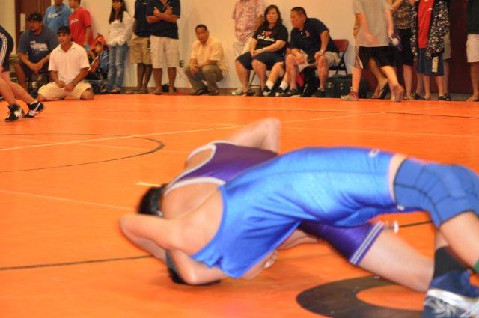 HIS wrestler, Kainoa Aragoso pinning his Punahou opponent in the finals. Photo by Monica Cooper

2nd Place
Tristin Kamaka, Kristian Kikuyama, Timmy Rivera, Maui Lee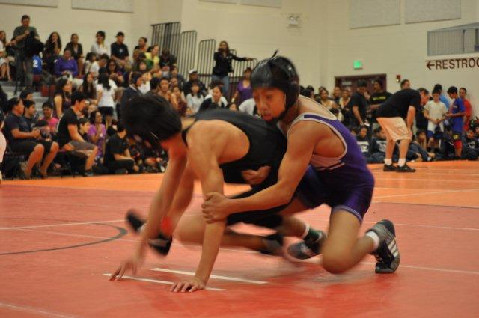 HIS wrestler, Tristin Kamaka taking on Pac-5 opponent. Photo by Monica Cooper
3rd Place
Jacob Obena
4th Place
Tyler Bingo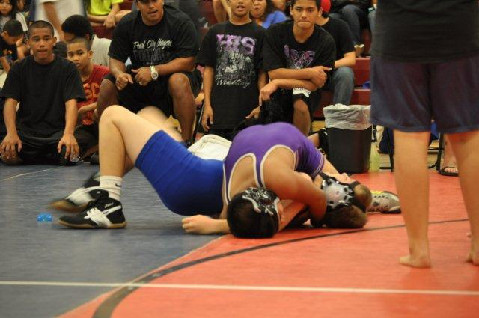 HIS wrestler, Tyler Bingo locks in on his opponent during Maryknoll Tournament. Photo by Monica Cooper
Mahalo to Coach Kai Kamaka and Monica Cooper for the weekly updates and photos!
Coming soon, coverage of this past weekend's Kamehameha Wrestling Tournament held at the Kamehameha Kapalama Campus.