Pearl City's OIA Red Conference Girls Varsity Basketball Championship hopes came to end last night as the Moanalua Na Menehune pulled off a thrilling 41-40 victory over the host Chargers.
Moanalua went into the half leading 23-21.The Chargers came out from the locker fired up to start the third period and outscored the Na Menehune 12-6 to take a 33-29 lead entering the fourth period. The teams did a flip flop in the fourth as Moanalua outscored Pearl City 12-7 for the win and the one point margin of victory.
Pearl City's Glacen Florita had a team high 11 points followed by teammate Jordan Ahakuelo who pumped in 10 points.
Joanna Nicholas, Jasmine Funtanilla and Meleane Smith each scored 10 points for the Na Menehune.
Moanalua (10-6) moves on in the OIA Red Conference Double Elimination Tournament and will challenge Roosevelt (13-2) on Tuesday with the winner going on to the OIA Championship game to face Farrington (14-1) on Thursday.
Pearl City has already qualified for the HHSAA DI Girls Varsity Basketball Championships which begin on Tuesday, February 16 through Friday, February 19.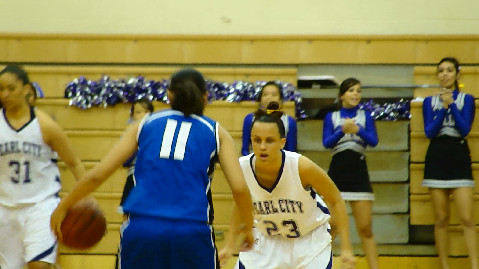 #23 Jordan Ahakuelo on defense for the Chargers. Photo By Barry Villamil / barry@mypearlcity.com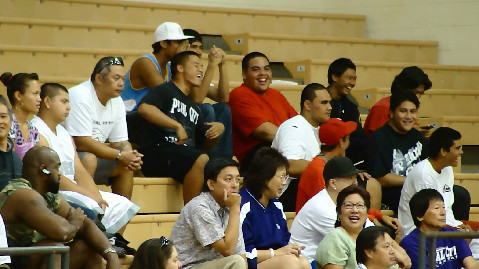 Pearl City fans came out to support their Lady Chargers! Photo By Barry Villamil / barry@mypearlcity.com