Manana Community Association held their annual Easter Egg Hunt on the grounds of Manana Park in Pearl City on Sunday. Light rain showers brought out the umbrellas but didn't stop the Easter Bunny from delivering hundreds of eggs for the kids who participated in the event.
Manana Community Association sponsored the Easter Egg Hunt to the delight of the Manana Community who turned out for a chance to win prizes for 1st, 2nd and 3rd place in different age groups. All of the kids received a goodie bag before they left the Easter Egg Hunt.
Mahalo to the Manana Community Association and volunteers for bringing our Pearl City community together for a fun "family" event on Easter Sunday.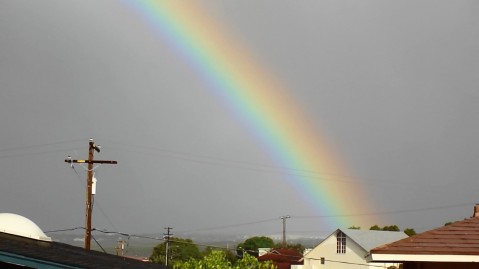 Early morning Easter Sunday Rainbow leading the way to Manana Community Association Easter Egg Hunt. Photo By: Barry Villamil / [email protected]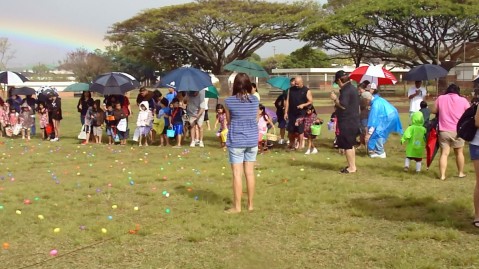 Kids lining up at 9:00am in different age groups to start the Easter Egg Hunt. Photo By: Barry Villamil / [email protected]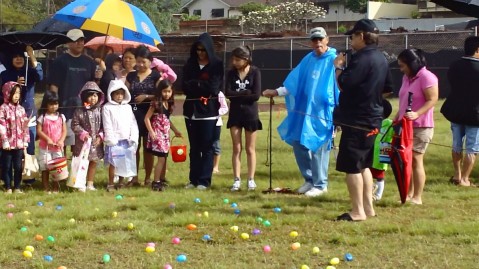 Manana Community Association volunteers coordinating Easter Egg Hunt age groups. Photo By: Barry Villamil / [email protected]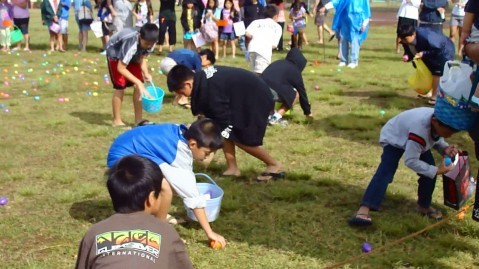 Easter Egg Hunt participants filling their baskets. Photo By: Barry Villamil / [email protected]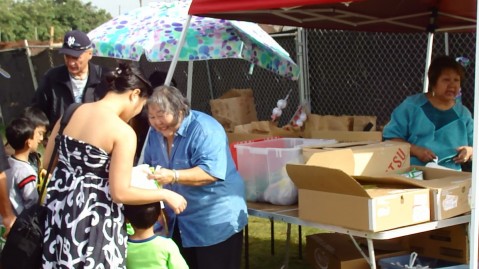 Easter Egg Hunt participants receiving goodie bags from Manana Community Association volunteers. Photo By: Barry Villamil / [email protected]