Pearl City got another solid performance from the Chargers pitching rotation on Wednesday as starting pitcher Isaac Shim
held Mililani to one run in five innings in a 10-3 win on the road. It was Shim's second performance on the mound this season. Kawika Pruett came in to work the sixth and seventh innings giving up three hits and two runs.
Pearl City got on the scoreboard in the second inning, jumping on Mililani Trojans starting pitcher Cody Mark, scoring six runs on five hits.The Chargers rapped out 12 hits in all led by designated hitter Reid Ramos who went 2-3, driving the in first run of the ball game in the second inning. Starting third baseman, Kahana Neal went 2-3 with a double. Jordan Oshiro, 2-5 and Austin Bali showing speed on base paths with a fifth inning triple.
The Chargers remain unbeaten in the OIA Red West Division with a record of 11-0 with one regular season game remaining against Mililani (7-4) on Friday, April 16. The game will be broadcast live on OC16 at 7:00PM from Hans L 'Orange Field in Waipahu.
Pearl City has earned a first-round bye in OIA Red Division Varsity Baseball Play-offs which begin next week.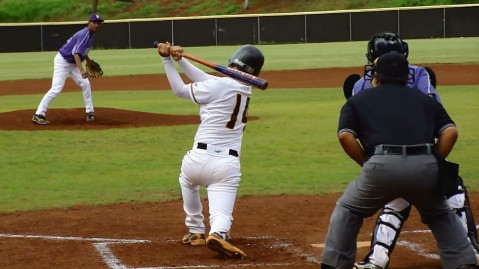 Pearl City pitcher, Isaac Shim throwing strikes against Mililani batters. Photo By: Barry Villamil / barry@mypearlcity.com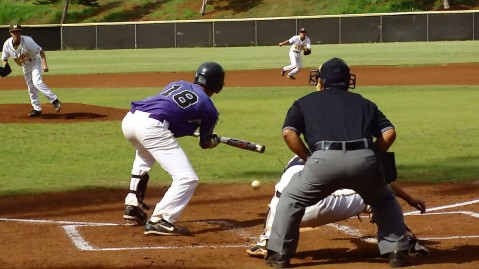 Kahana Neal laying down a sacrifice bunt in the 2nd inning moving Chevas Numata into scoring position. Photo By: Barry Villamil / barry@mypearlcity.com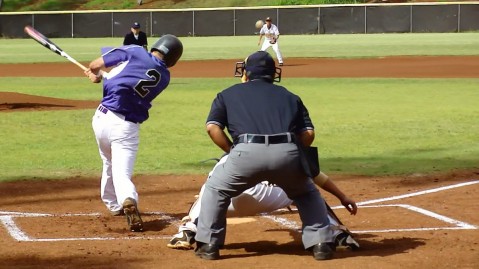 Reid Ramos drives in Chevas Numata with a second inning single. Photo By: Barry Villamil / barry@mypearlcity.com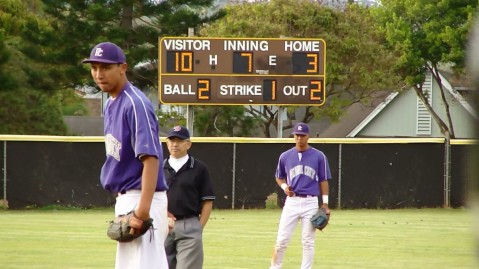 Kawika Pruett closing it out for Pearl City in the bottom of 7th. Photo By: Barry Villamil / barry@mypearlcity.com