The Pearl City Chargers earned the top seed for this week's Wally Yonamine HHSSA State Baseball Championships.
The Chargers will take their 15-0 record, 2010 OIA Championship and #1 statewide ranking to Maui for the Division I tournament to played from Wednesday, May 5 through Saturday, May 8 at Iron Maehara Stadium in Wailuku.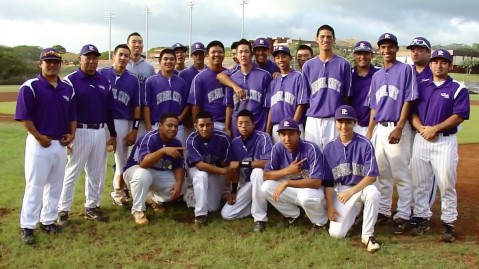 Photo by Barry Villamil | barry@mypearlcity.com
2010 Pearl City Chargers Baseball Team

Interscholastic League of Honolulu Champion, St. Louis (16-2) is seeded #2 followed by #3 seed Baldwin (13-1), the Maui Interscholastic Champion and Big Island Interscholastic Federation Champion, Hilo (12-0) is seeded #4.
Top seeded teams will receive a first round bye.
First round contests begin on Wednesday with OIA runner up, Campbell taking on Moanalua in Game #1 at 11:30am. Kaiser verses Kailua at 2:00pm, ILH third place finisher and six-time state champion Punahou takes on Mililani at 4:30pm and ILH second place finisher, Mid Pacific goes up against Maui at 7:00pm.
Pearl City will take on the winner of Wednesday's first round match up between Punahou/Mililani in the quarterfinals on Thursday, May 6 at 4:30pm.
MyPearlCity.com will travel to Maui for the Wally Yonamine HHSAA State Baseball Championships and will post complete coverage as the Chargers make their way through the tournament and towards the Championship.
Go Chargers!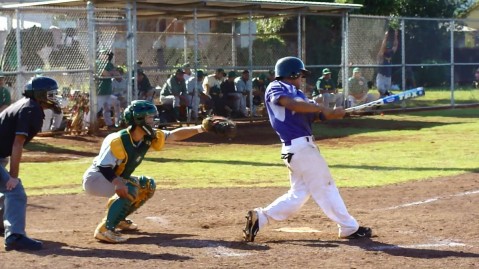 Photo by Barry Villamil | barry@mypearlcity.com