Chace Numata a recent Pearl City High School graduate and all star Charger baseball player had a dream come true on Tuesday, June 8. Numata was selected in the 14th round of the MLB First Year Player Draft by the Philadelphia Phillies.
He was the 441st pick overall and was selected as a catcher for the Phillies. Numata joins the same organization as Maui's Shane Victorino who is an all star starting center fielder for the MLB Phillies.
Talent runs in the family as uncle, Garrett Nago (PCHS '77) played in the Milwaukee Brewers minor league organization in the 80's, making it to the Triple A level as a starting catcher.
The official website of the Philadelphia Phillies posted the following draft report on Chace on Tuesday: Clocked at 94 mph, led Pearl City to four straight conference championships. Compiled 28 strikeouts in 13 innings pitched with a 1.08 ERA.
If you followed the 2010 Chargers during their OIA Red Division Championship run, you witnessed Chace bringing the heat down the stretch coming in to shut down the opposition in the semifinals against Mililani and in the championship against Campbell.
"He was our go to-guy on close games, when we needed to hold the other team from scoring," said Pearl City Chargers head coach, Gary Nakamoto. " Whether he played shortstop or pitched, Chace always did his best out there on the field."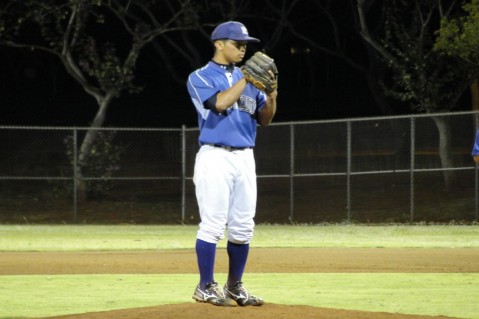 Photo by Barry Villamil | barry@mypearlcity.com
Chace Numata on the mound for the Chargers against the Campbell Sabers in the OIA Red Division Championship Game.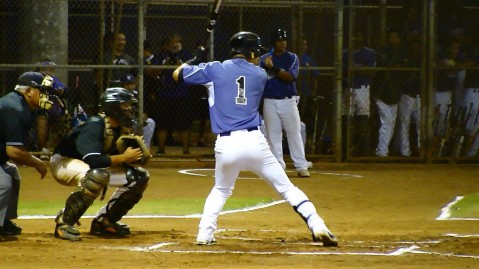 Photo by Barry Villamil | barry@mypearlcity.com
Chace was productive at the plate in 2010, pictured here at bat against the Campbell Sabers.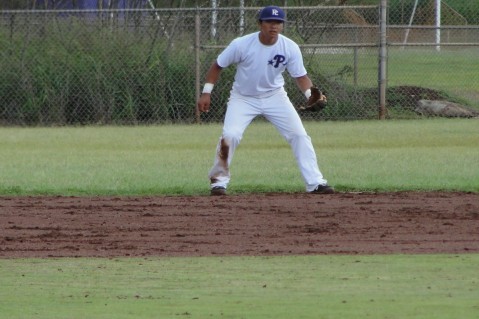 Photo by Barry Villamil | barry@mypearlcity.com
Chace was very versatile on the field as a Charger, playing two positions, pitcher and pictured here at shortstop. He was also ready to come in as a catcher if needed.

"Because we had two catchers this year, we did not use Chace at the catcher position at all during the regular season," said Nakamoto. "When the scouts were here during the pre-season, some of them wanted to see him as a catcher, so that is only when we made him catch."
Athletic ability and talent is shared amongst Chace's siblings as younger brother Chevas also starred in 2010 at multiple positions for the Chargers. Older sister, Kanani (PCHS 06) is an all star second baseman for UH Hilo earning Second- team honors as a 2010 MSUB Desert Stinger selection.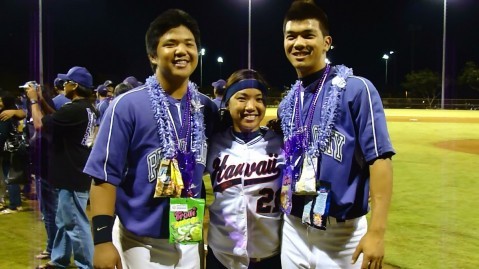 Photo by Barry Villamil | barry@mypearlcity.com
Chevas (left) Kanani (middle) and Chace stop for a post game photo at the 2010 OIA Red Division Championship Title game won by the Chargers at Central Oahu Regional Park.

Congratulations to Chace and the Numata family!
MyPearlCity.com would like to wish Chace much success as he pursues his dream.
Go Phillies!