Organizers for the Pearl City High School Class of 1985, 25th Year Reunion would like to invite all classmates to a great time in September!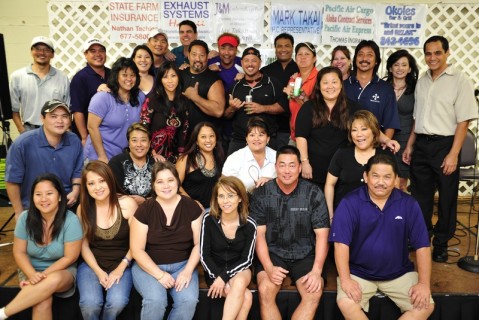 Photo provided by: [email protected]
The following content provided by and available at: http://pchshi85.webs.com
Dear PCHS Class of 1985,
The banquet for our reunion here in Hawaii will be held on Saturday, September 18, 2010 at the Ala Moana Hotel. Cocktails from 5pm-6pm with a Prime Rib Dinner Buffet to follow. We will have a full "Casino Night" free of charge with great prizes. We will conclude the night with dancing.
If you are planning to attend, please send a check or money order for $75 to PCHS Class of 1985, PO Box 733, Pearl City, HI 96782.
Deadline to reserve your seat will be August 28, 2010. If you submit payment after the 28th, the cost will be $100. Absolute deadline will be Sepember 11, 2010.
The Hotel has a special room rate when booked between August 1 and September 30. Kamaaina rates starting from $89. Non-Kamaaina rates start at $99. These rates are for standard rooms and are subject to availability, so book early!
We will also have a reunion in Las Vegas with a few events planned! Friday, October 8, 2010 there will be a "Night Out" at Blush Boutique Night Club located at The Wynn. Dress is Casual Chic. No hats, oversized jeans, baggies or athletic wear. We will have our own private section. There will be a cover charge at the door.
Saturday, October 9, 2010 we will have two private tournaments at the Green Valley Ranch in Henderson. A Texas Hold'em Tournament at 1:00 pm and a Slot Tournament at 3:00 pm. There will be great prizes and there is no charge to enter so be sure to sign up! Additional tournament details to follow.
After our tournaments, we will have cocktails at 5:00 pm with a reception dinner at 6:30 pm. This will also be at the Green Valley Ranch. Green Valley Ranch is a Five Star Resort-Spa-Casino that is 10 minutes away from the airport and 15 minutes away from the strip. There will be 4 party buses provided for those of you who do not want to drive. Combined maximum capacity is 72. We will have more information on this in the near future.
The cost for the Vegas banquet is $100 per person. If you will be bringing a guest to the banquet, please be sure to send in payment for your guest as well. Send payments to PCHS Class of 1985, PO Box 733, Pearl City, HI 96782. Final deadline for payment is September 2, 2010.
Hope to see you at both events! Go Chargers!!!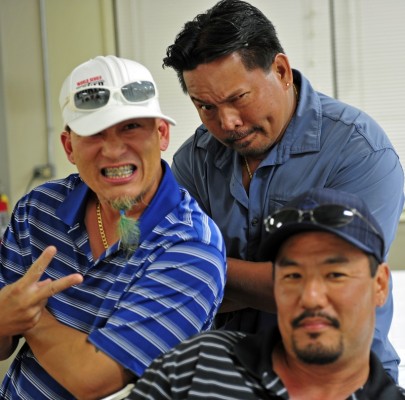 Photo provided by: [email protected]