Kevin Solchenberger cherishes the years spent living in Hawaii. He is a proud graduate of Pearl City High School's class of 1998. While at PCHS, Kevin excelled in the classroom and as a Charger athlete lettered in both baseball and football.
I received an e-mail a couple weeks ago from Kevin thanking me for an article that I had posted on MyPearlCity.com featuring his former Chargers varsity baseball coach, Gary Nakamoto. The article was a tribute to coach Nakamoto for all of his years as both the junior varsity and varsity baseball coach at PCHS. He had just announced his retirement after the completion of the 2010 season. Kevin had come across the article while surfing the web for Pearl City baseball news. http://tinyurl.com/23h5ugv
After a few e-mails between the two of us, I learned that Kevin still had friends and an attachment to Hawaii. He moved with his family to Atlanta, Georgia upon graduation from PCHS eleven years ago. I asked him if he would be interested in being the subject of a MyPearlCity.com Q&A as a PCHS alumnus living away from Hawaii. He was happy to do so and did a great job!
Kevin Solchenberger is another example of a PCHS graduate who is doing well and is a success in life. He is a graduate of the University of Georgia and is a true Bulldog (with a little Rainbow Warrior fever mixed in).
He carries with him the Aloha spirit that will surely benefit those that share in his life.
Mahalo to Kevin for the time to reconnect with the Pearl City community and to share his story with all of us.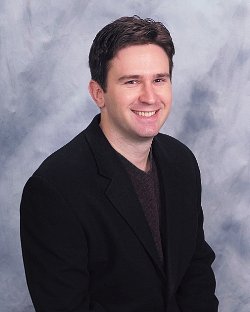 Photo provided by: Kevin Solchenberger
Q: Your thoughts on playing sports for Pearl City High School?
A: "Playing Baseball (and Football) for PCHS helped me prepare for life after High School. It taught me about working hard, overcoming adversity, and believing in myself. The coaching staff and parents did a great job challenging and supporting the players."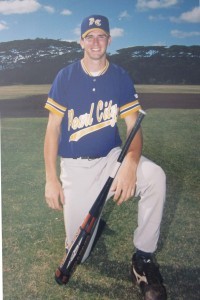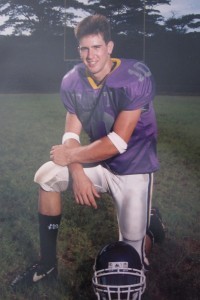 Photos provided by: Kevin Solchenberger
Kevin pictured in his senior year as a member of the Chargers Varsity Baseball and Football squads.

Q: Influential coaches?
A: "Influential coaches: Coach Mel (Seki) and Coach Gary (Nakamoto) had a strong influence on me as a player and person. They demanded the best from me on and off the field. I remember coach Mel used to have a clipboard hanging in the dugout with a note that read "Are you a better player today than you were yesterday?" I think that philosophy can also apply in life. Coach Gary did a great job keeping me in line. I remember once not hustling during a game. Coach made me run sprints to instill the importance of hustling to the team. To this day, my life-long lessons from playing high school ball include helping my friends/family both professionally and personally, working hard to accomplish a goal, and building strong relationships with people."
Q: Best memories as a Charger athlete?
A: "My best memories were hanging out with the team, traveling to Maui for tournaments, and playing at Aloha stadium. I have a lot of great memories from my high school baseball days, especially with the guys in my class."
"I remember winning the OIA championship during my sophomore year. Sean Yamashita pitched a great game, and guys like Kevin Ohara and Brandon Bell did a great job on the defensive side. I was also fortunate to have a great training partner, Shaun Ohira, who I worked out with lot during the off seasons. Guys like Gavin Seo, Bucky Mow, and Jonathan Fukumoto, always came through with clutch hits. I used to warm up throwing the baseball with one of our pitchers (Ryan Touchi), he used to give me really good tips on what the pitcher was thinking especially as a lefthander. Lastly, I remember our utility player Avery Walker. He was a hilarious individual and always found a way to keep the team loose."
Q: PCHS teachers that made an impact on you?
A: "Mr. McGoldrick, my physics teacher, opened my eyes when I took his class. His class (at the time) was so hard because I couldn't get by without really studying. His class set precedence for the academic challenges of college. I learned how to break complex problems down to the root causes and solve for those specific issues. I hope he is still shaping the minds of students."
Q: Life after PCHS?

A: "My family came to Hawaii via the military in 1995. After graduating from PCHS in 1998, my family moved to Georgia. I graduated from the University of Georgia (UGA) business school with degrees in Management Information Systems and Finance. I've become an avid UGA football fan, however, I was conflicted when UH played UGA in the Sugar Bowl."
"Currently, I live in Atlanta, Georgia and continue to play in adult baseball, softball and flag football leagues. I hope someday to return to Hawaii, visit some old friends, and play a few rounds of golf. I work as an information technology consultant / project manager, and am also pursuing an MBA from Emory University in the evening."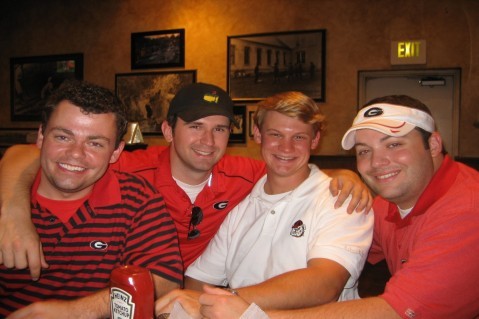 Photo provided by: Kevin Solchenberger
Kevin (second from left) cruising with his Georgia Bulldog buddies.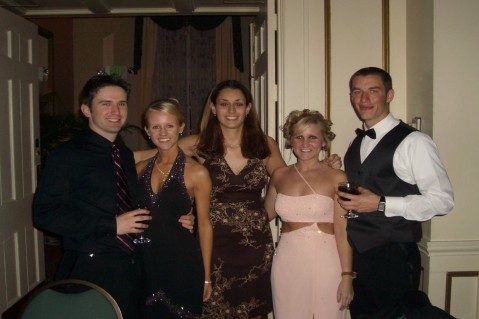 Photo provided by: Kevin Solchenberger
Kevin (left) enjoying an Atlanta formal gathering with friends.

Q: Does your family still live in Atlanta?

A: "My father and mother both retired from the military. They moved the family to New Jersey and continue to support the military from a civilian perspective. My sister is a senior and my brother a sophomore in high school. I do my best to be a big brother and teach my younger brother and sister life skills that I learned the hard way."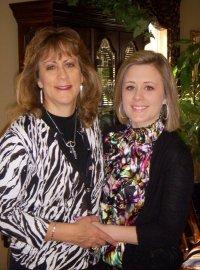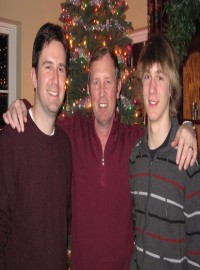 Photos provided by: Kevin Solchenberger
Willow and Heidi (Kevin' s mom & sister). Kevin with dad, Rich & brother, Brett.

Q: What do you miss most about Hawaii?
A: "The things I miss most about Hawaii are the people. I was fortunate to have made some really good friends while living on the Islands. Living in Hawaii opened my eyes to a new perspective and culture. I also miss the nice weather, beautiful beaches, and the Hawaiian style."
Q: Message to anyone here in Hawaii?
A: "I would like to say Aloha to anyone whom I met while living in Hawaii. I hope that time has been kind to you. Please look me up on Facebook and feel free to reach out to me if you're in Atlanta. "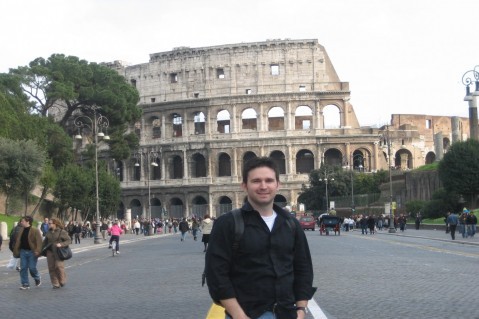 Photos provided by: Kevin Solchenberger
Kevin pictured here on vacation, hanging out in the streets of Rome.
Coming this Friday, July 23, MyPearlCity.com presents the next Q&A interview featuring PCHS '81 Alumnus and 1988 Olympic Silver Medalists, Kevin Asato.