BLEIZN FX and the Craig Tom Ohana presents, HOT "Classic Nights" Cruising Back In Time at the Pearl City Shopping Center on Saturday, August 14, 2010 from 6pm-10pm.
"We're raising money for Autism," said Lei Naumu, co-owner of BLEIZN FX. "Talking About Curing Autism (TACA) is the group that will there talking to people about Autism."
The event will showcase a great collection of Hot Rods and Classic Cars from around the island. Come on down to the Pearl City Shopping Center in the McDonald's parking lot area and check out the cars and chat with the car owners.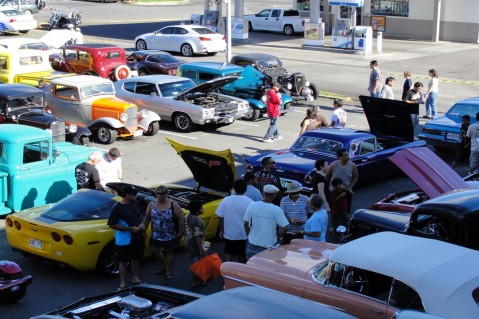 Photo by Barry Villamil | [email protected]
Photo from the BLEIZN FX Car Show sponsored by the Pearl City Shopping Center in June, 2010.