Come out to the UH Urban Garden Center in Pearl City for Second Saturday at the Garden! Sept 11, 9AM -12PM, featuring Live demonstrations by UH Master Gardeners and Board of Water Supply on Rain Barrels!
Honolulu Board of Water Supply (BOWS) will offer their rain barrel class at the Urban Garden Center. These classes discuss important rain barrel construction points, installation, proper maintenance and provide tips on how to easily integrate rain barrels into your gardening lifestyle. The first 30 pre-registrations have the option to purchase a recycled rain barrel from BOWS ($35 fee for rain barrel + class) ($5 fee for class only)
9AM -10:30AM Board of Water Supply class (To pre-register, please call 453-6050. Cash only.)
10:30-12pm Rain barrel Demonstration from Board of Water
Mini-plant Sale! Come learn and stroll the gardens with UGC volunteers and University of Hawaii Master Gardeners! To register, or for directions or more information, call 453-6050, or 453-6055, or visit www.ctahr.hawaii.edu/ougc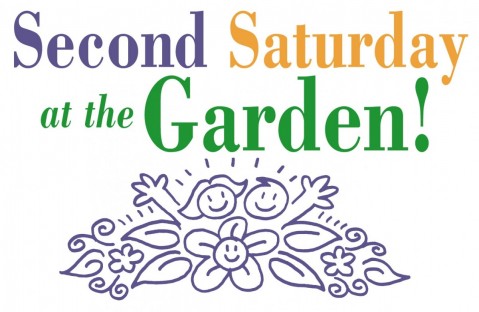 Second Saturday at the Garden!
Join the O'ahu Master Gardeners and UGC 'Ohana Volunteers at the Pearl City Urban Garden Center for Second Saturday at the Garden!
Featuring a new tropical gardening topic each month (See topics below)
Learn about home gardening in Hawai'i from certified Hawai'i Master Gardeners and UGC Volunteers!
See how the Master Gardeners are renovating our herb garden the organic way!
Got a plant question? Certified O'ahu Master Gardeners will be available every second Saturday to answer your gardening questions.
Guided tours of our display gardens!
Herb Sale each month!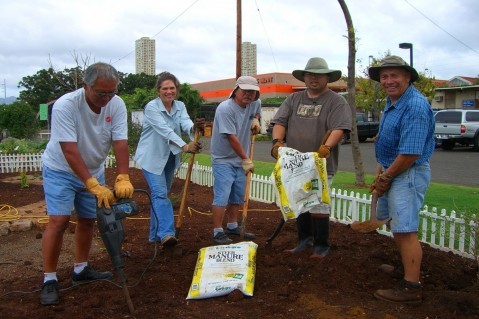 Photo provided by UH Urban Garden Center
Hawai'i Master Gardeners and UGC Volunteers hard at work!