The Keiki Care Center of Hawaii (KCCOH) is having a Scholastic Book Fair from October 6-8 at their new Pearl City school located at 757 Hoomalu Street (near the Pearl City Shopping Center).
Proceeds from the KCCOH Scholastic Book Fair directly benefit the school by enhancing the learning experience, educational opportunities and growth for both students and teachers.
"Our purpose as PTO and the fundraisers is to help and support our keiki and wonderful teachers with additional funding that can provide new educational resources, instructional tools, items and activities for the preschool, " said PTO member, Imee Navasca-Leverette.
"Along with the books we will be selling organic potted plants and Cookie Corner Cookies," added PTO member, Christine Haramura.
Come out this week and support the Keiki Center of Hawaii Scholastic Book Fair and welcome KCCOH CEO and owner, Cheryl R. Cudiamat and her staff, teachers, students, parents and volunteers to the Pearl City community.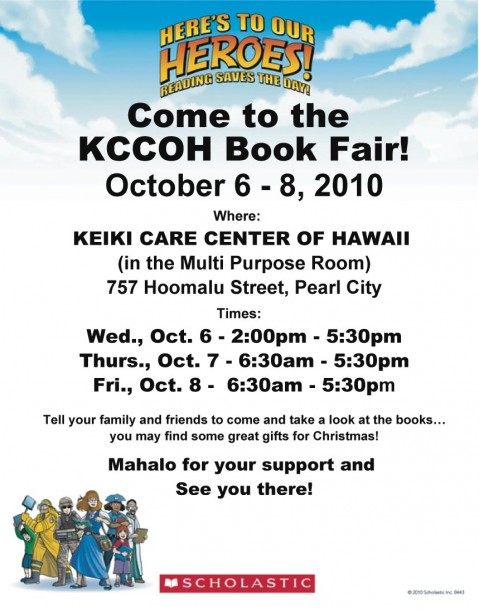 Welcome to the Pearl City neighborhood!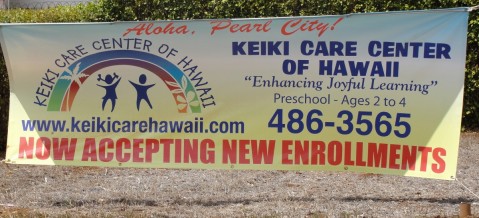 Photo by Barry Villamil | barry@mypearlcity.com