The Aloha Chapter of the National Kitchen and Bath Association is sponsoring the 23rd Annual Great Kitchen and Bath Tour on Sunday, October 17, 2010 from 10am to 5pm. All proceeds from the tour will benefit the Honolulu Habitat for Humanity's community service home building efforts.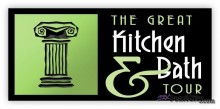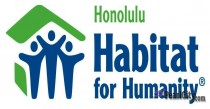 The 23rd Annual Great Kitchen and Bath Tour will offer tour guests the opportunity to visit 12 homes on Oahu that have recently undergone kitchen or bath renovations from 12 NKBA Aloha Chapter member kitchen and bath designers. The designers and suppliers will be available at each residence to discuss each renovation project and new products.
"The NKBA Aloha Chapter looks forward to organizing this event every year, and what better way to celebrate October as National Kitchen and Bath month?" said J.R. Ludlow, event Chairperson and Chapter Representative for the NKBA Aloha Chapter, and an Associate Designer with DESiGNER Kitchens and Baths.
"Not only is it exciting to show our newly remodeled kitchen and bath projects, but the tour also brings awareness and raises funds for the amazing work that the Honolulu Habitat for Humanity undertakes for our local families."
Proceeds from the 23rd Annual Great Kitchen and Bath Tour will go towards completing construction on the Vasconcellos Family home in time for the holidays.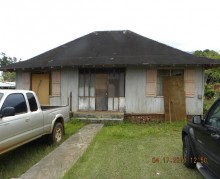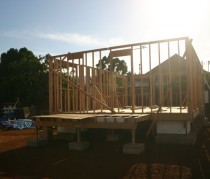 Photos Courtesy of Honolulu Habitat for Humanity
Vasconcellos home pictured before (left) and during construction renovations (right ).

MyPearlCity.com sat down recently with event Chairperson, J.R. Ludlow to learn more about the the upcoming 23rd Annual Great Kitchen and Bath Tour and the successful community partnership with Honolulu Habitat for Humanity'
Q: How did it all get started?

A: "It started with doing one of the house builds with Habitat. A couple of our NKBA members signed up to help. From there they started formulating ideas like well, we're in the design industry, how can we benefit people who are directing all their energy and focus on people who don't have houses? How can we make our contribution happen?"
Q: Honolulu Habitat for Humanity benefits from the tour. How are the houses selected?

A: "We leave the selection up to the designers. Our board gets together and decides who's going to help out with the tour each year and then we open it up to our membership. Our membership is pretty much everyone who has anything to do with the Kitchen and Bath industry as a member of the NKBA, whether it's on the national level or through the Aloha Chapter."
Q: So the designers decide on the neighborhood and project?
A: "It's really up to the designers to figure out which is the best area and what's the best project. How can they showcase their work the best?"
Q: Do the designers find inspiration from the interaction with the community?

A: "It's kind of nice. They always wanted to do something where the community could really get one on one interaction with designers. You can really start to pinpoint styles and who works in what area."
Q: I understand you also coordinate a workday for each project with Habitat?
A: "We have worked with Habitat on five different builds now where we've done a workday and I love that philosophy. We talked with Maile Alau, Honolulu Habitat for Humanity development director and worked with different groups, especially other non-profit groups that get in there on workday."
Q: Do all of the volunteers represent organizations?
A: "All the volunteers on that day or all the volunteers that weekend are from organizations. We try to get our members to spend a spare weekend and use their skills. They can also help out with something that is not in our specialty like digging trenches or painting."
Q: The non-profits basically drive the tour?

A: "We're a non-profit ourselves, we don't really have a philanthropic type of project that we do, so we just sort of started working it around to see who wanted to participate and it just turned into the NKBA Tour."
Q: How does it feel to be a part of each completed project?

A: "It's great to drive by a house and know that you had some of your blood sweat and tears in that house and being able to see that finished product. It's really incredible to think that this is all done by volunteers. This is all done by people who have given their time for other people who are giving their time so they can have their own house and then help other people build their houses too. It's really an incredible program."
Q : It must give all involved great satisfaction in having the right resources and teamwork to help those in need?

A: "The satisfaction of being able to know that whether we help them through the financial aspect through donations, or all the ticket sales from the tour, or helping them from a daily build."
Check out the 23rd Annual Great Kitchen & Bath Tour sponsored by the NKBA Aloha Chapter and benefiting the Honolulu Habitat for Humanity.

When: Sunday, October 17, 2010 from 10:00am to 5:00pm
Where: Homes on tour are located in Kailua, Hawaii Kai, Mililani, Wahiawa, Waipahu/Kunia, Aiea and Salt Lake.
Cost: $15 per person (tax deductible) to view all homes. Tickets are available on-line at www.nkba-aloha.com or on tour day at any of the homes.
For more information visit: www.nkba-aloha.com

Mahalo to J.R. Ludlow, event Chairperson and also to Tabitha Switzer from Streamline6 Communications for their time in providing information for this Sunday's, 23rd Annual Great Kitchen and Bath Tour.