Aloha and Merry Christmas!
I would like to wish everyone a wonderful Christmas Day blessed with family and friends and also wish you a safe Holiday season. May we all be thankful for the good things in our lives and express compassion and support for those in need.
I have been fortunate in 2010 to work with many Pearl City community organizations as well as schools in the Pearl City District Complex to help in supporting the needs of our community and the results have been both rewarding and overwhelming.
It's quite an experience watching a child receive a Christmas present donated by the generosity of our community volunteers representing Pearl City organizations or a family picking up a bag of groceries collected from the Pearl City community for the Hawaii Food Bank. It truly touches your heart and motivates you to try and do more.
The speed of life dictates, on a daily basis, how well we provide for our families.
It also determines the level of survival for the less fortunate. The Pearl City community is a giving community and has always been there through the years, and the many generations of volunteers, to make a difference for our Pearl City residents.
Thank you very much for being a part of our MyPearlCity.com Ohana and the Pearl City Community.
May the New Year bring you good health, prosperity and a lot of fun with family and friends!
Sincerely
Barry A. Villamil
Web Editor / Community Liaison
MyPearlCity.com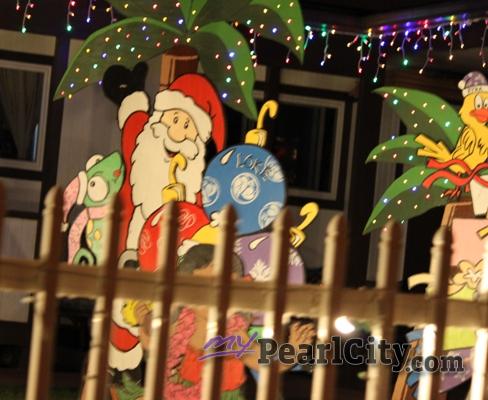 Photo by Barry Villamil | barry@mypearlcity.com