Happy New Year to everyone!
I hope you all had a fun and safe New Year's Eve and would like to welcome you to 2011. I enjoyed a nice time with family as we crossed over from 2010 to 2011.
As usual, my Pearl City neighborhood was out in force, celebrating with just about every kind of fireworks known to man. It made me wonder what will happen next New Year's Eve after the January 2, 2011 (Oahu) fireworks ban goes into effect?
At around 12:30am last night, I was out in my front yard talking to a few neighbors about the ban. It's tradition on my street to string up a pack of firecrackers to be set off at midnight. Most of the neighbors participate and after the firecrackers have been blown, everybody gets out their dust pans and brooms and cleans up the red paper shrapnel that was left behind. That tradition will remain, As I understand, firecrackers will remain legal.
What we all agreed upon was the need to crackdown on illegal fireworks. Especially the type that sounds like incoming in a war zone when they go off. As I sit here writing to you at 3:00am in the morning on Saturday, January 1, the diehards in the neighborhood are still at it.
Did you notice the latest in aerial fireworks? I did, through the smoky Pearl City night, they drifted in slow motion, unaffected by the hundreds of streaming aerials that were bursting all around them. Hawaiian Lanterns, with open flames, floating peacefully along . Then it hit me, (not the lanterns) what happens when they come down? Do they just burn up and disappear? Wow, something else to worry about that could possibly fall on your house on New Year's Eve even though it they looked pretty cool. I must mention that they were sold by local retailers but remain a concern of the Honolulu Fire Department.
Well, legal fireworks have always greeted the New Year in Hawaii and play a part of our island culture and way of life. Efforts are being made to keep them safe and fun with cooperation from the public.
Have a great New Year's Day and enjoy the weekend!

Sincerely,
Barry A. Villamil
Web Editor
MyPearlCity.com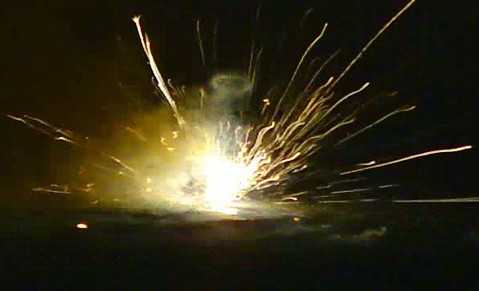 Photo by Barry Villamil | barry@mypearlcity.com