The Pearl City Chargers proved that they belong amongst the state's top high school wrestling programs finishing in 3rd place for the girls and 4th place for the boys in the team championships during the 2011 HHSAA State Wrestling Championship Tournament held at Blaisdell Arena on Saturday.
Punahou High School captured both the boys and girls championships with the boys winning their 5th straight title and girls capturing their 3rd in a row.
Pearl City's Raynald Cooper III was the top individual finisher for the Chargers winning the 173 Lbs. title in a dramatic 3-1 decision over defending state champion Patrick Sheehan from Punahou. Cooper won last year's 162 Lbs. state title before moving up this year to compete in the 173 Lbs. division.
Chargers Individual Results:

Boys

110 Lbs. Tristin Kamaka 3rd
116 Lbs. Jonathan Kamaka III 2nd
122 Lbs. Gabriel Iereneo-Baring 5th
142 Lbs. Blake Cooper 6th
173 Lbs. Raynald Cooper III 1st
217 Lbs. Evan Greenleaf 4th
287 Lbs. Devin Ching 2nd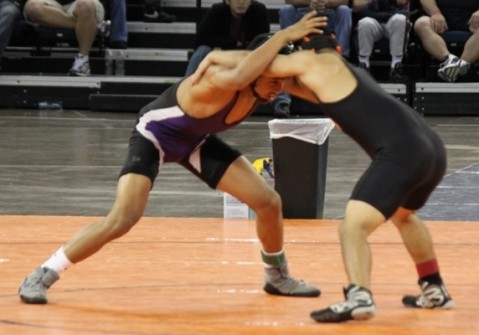 Photo by Barry Villamil | barry@mypearlcity.com
Jonathan Kamaka III (left) finished in 2nd place on a 8-4 decision to Maryknoll's Cassidy Oshiro in the 116 Lbs. championship match.

Girls

105 Lbs. Joey Nanhta 5th
122 Lbs. Kaimiloa Evans 3rd
142 Lbs. Charmagne Monis 2nd
177 Lbs. Janelle Fuamatu 2nd
222 Lbs. Sanoe Spencer 3rd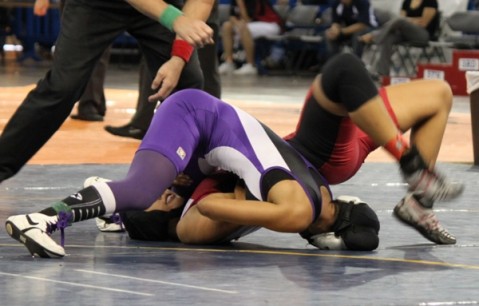 Photo by Barry Villamil | barry@mypearlcity.com
Kaimiloa Evans pins Kiana Yamat from Lahainaluna for 3rd place in 122 Lbs. division.

Top 5 Team Results:

Boys

Team Score

Punahou 210.0
Kamehameha-Kapalama 172.0
Lahainaluna 137.0
Pearl City 125.5
Campbell 84.0
Girls

Team Score

Punahou 149.5
Lahainaluna 117.5
Pearl City 116.0
Kahuku 108.5
Aiea 96.0
Heart of a Champion, Raynald Cooper III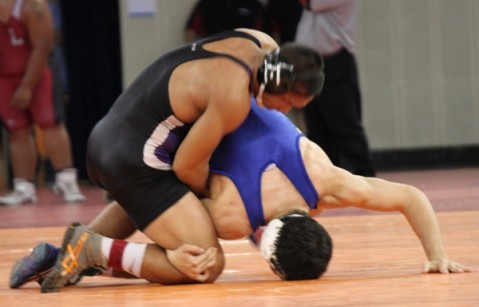 Photo by Barry Villamil | barry@mypearlcity.com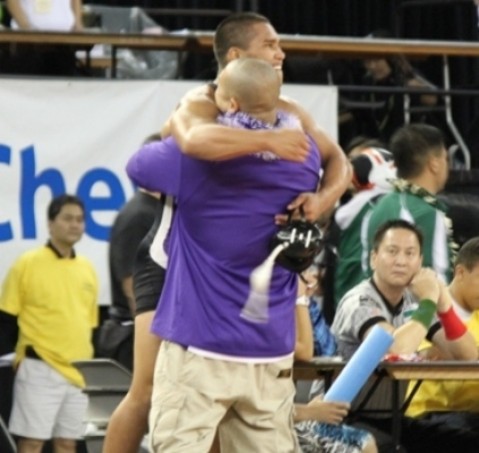 Photo by Barry Villamil | barry@mypearlcity.com
Coach Lee pictured congratulating newly crowned 173 lbs. state champion Raynald Cooper III.

Congratulations to the 2011 Pearl City Chargers Wrestling teams, coaches and supporters!

Great Job!