Happy Easter!
I would like to share with you something quite remarkable that happened while hunting for Easter eggs on Sunday. It's tradition in my family to hold our annual Easter egg hunt in my front yard. The kids usually get together the night before to color about a couple dozen eggs.
On Sunday morning, the older folks are given the task to find a hiding place for each egg. About ten minutes into the Easter egg hunt, my niece came to me with an egg that had been cracked in the shape of a heart.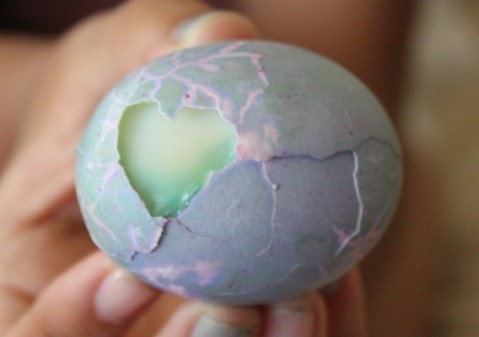 Photo by Barry Villamil | barry@mypearlcity.com
A special heart designed Easter egg found on Sunday.

The heart designed egg was one of the eggs that she had colored the night before. She was looking through the Easter egg basket that was being used by the kids to collect the eggs when she found it.
She came to me and asked me to check it out. "Uncle, look at this egg. It's one of those that I colored last night and it has a heart in it," she said.
I looked at the egg and couldn't believe it. It was awesome. A hole in the shape of a heart. It had to be some kind of message. Would anybody really believe that it just cracked in the shape of a heart?
Well, I can honestly say that there isn't anyone in my family, that I know of, talented enough to crack a hard boiled Easter egg into the shape of a heart. It had to come from a higher hand, I thought to myself. It was Easter, and special things always seem to happen on the Lord's day.
My interpretation of the heart egg is that maybe we need to share a little more heart in the world today. If you look at the egg long enough you can see all kinds of things.
Thank you for letting me share my families very special Easter Day experience with all of you. Did you have a special experience on Easter? Log in below and share it with us.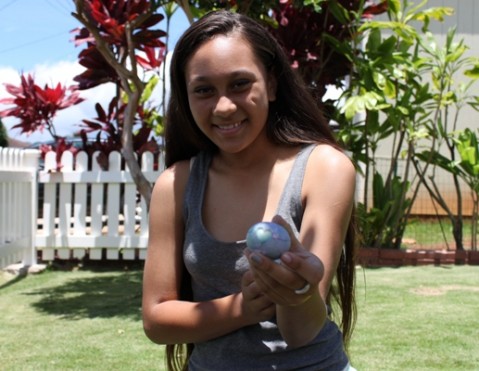 Photo by Barry Villamil | barry@mypearlcity.com