The Momilani Elementary School Student Council recently organized the "Dollars for Children" fund drive to aid in the rebuilding of schools for the children of Japan who became victims of last month's earthquake and tsunami.
Momilani Elementary connected with sister city, Hyuga City, Miyazaki and the Hyuga City Board of Education to assist in disseminating funds raised to those schools in need.
The "Dollars for Children" fund drive ran from March 29 – April 1, 2011 and raised a total of $5000.
The Momilani Elementary School Student Council would like to share the following thank you letter with all of you.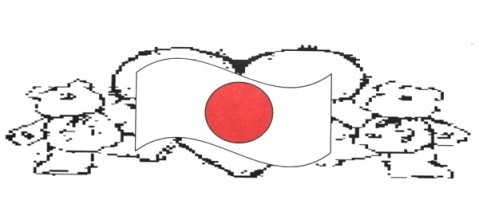 Dear Parents, Teachers, Staff, Students, and Community Supporters,
WE DID IT! $5000! THANK YOU VERY, VERY MUCH!
Doomo Arigato Gozaimashita! Thank you so much for your charitable donation to our recent "Dollars for the Children" Tsunami Relief fund drive. Your dollars will help heal thousands of children as they go through the slow, painful process of understanding and accepting the loss of their mom, dad, brothers, sisters, relatives or friends to the dreadful March 11, 2011 tsunami disaster. These children will have a lifetime of healing but will be comforted with the knowledge that Momilani cares.
Once again, Student Council extends their mahalo for all the generous donations and healing thoughts that will help with the educational recovery efforts for our friends in Japan.
With much appreciation and gratitude,
Student Council