A rare sight took residents and motorists in West Oahu by surprise late Wednesday afternoon as a funnel cloud popped down from the Heavens just to take a look around. The funnel cloud appeared at around 5:00pm but did not touch down. There were no reports of any damage in the area.
The National Weather Service estimated that the winds circulating around the funnel cloud was about 40 miles per hour.
This afternoon's funnel cloud was the result of warm, humid winds from the Waianae mountains mingling with light easterly winds from the Koolau mountains.
The funnel cloud hung around for about 30 minutes and was quite a sight to see!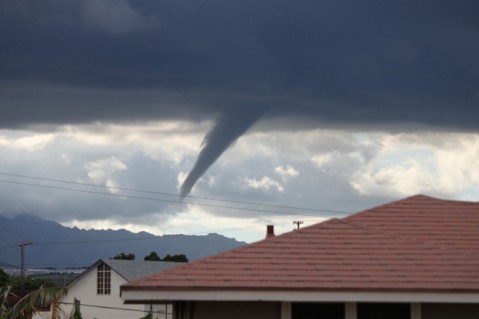 Photo by Barry Villamil | barry@mypearlcity.com
Funnel cloud photo taken from Hoohui Street in Pearl City looking west towards the Waianae mountains at 5:20pm on Wednesday, September 6, 2011.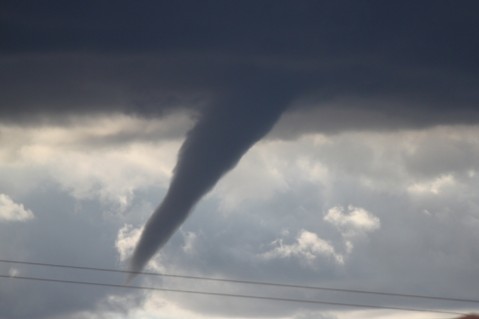 Photo by Barry Villamil | barry@mypearlcity.com
A closer look at the funnel cloud that appeared over West Oahu late Wednesday afternoon.