Things are looking up for the acting and modeling career of Pearl City's Brandon Marc Higa (Pearl City High School '99). Higa has just completed work as character double actor on the second season of Hawaii Five-O and also recently became a unionized actor in AFTRA – the American Federation of Television and Radio Artists.
While Higa's acting career is on the rise, he is also an accomplished international model and scholar.
(See link: http://www.mypearlcity.com/story/community/mypearlcitycom-qa-brandon-marc-higa-role-model-success-pchs-99)
Higa is serious about pursuing an acting career and has benefited from acting workshops that have guided and sharpened his acting skills. Being invited to participate in the Hawaii Five-O Actor's Seminar recently opened doors to roles on the Hawaii based hit television series.
It's pretty exciting stuff to think that Higa would go from the Hawaii Five-O Actor's Seminar to the set as an actor. If you've had a chance to meet Brandon Marc, you would have certainly come away with the impression that the sky's the limit.
I hope the following MYPC Q&A interview with Brandon Marc Higa gives recognition to another Pearl City resident that is successfully pursuing a dream with the hope of laying the foundation for others to pursue and realize dreams of their own.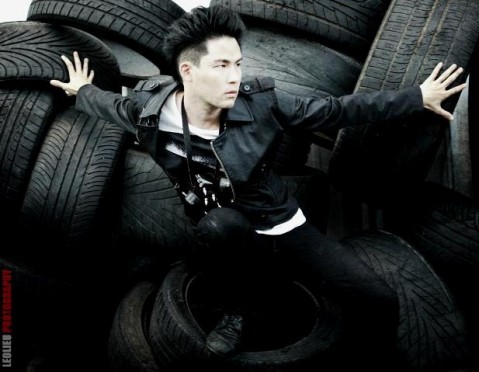 Photo courtesy of Leo Lieu Photography
Q: How has your experience been so far working on the set of Hawaii Five-O?
A: Working for Hawaii Five-0 has been fantastic! I started during season 1 doing background to get set experience, then gradually worked my way up to doing character double work. I did a fun scene recently for Hawaii Five-O season 2, episode 6 with a Corvette which was a whole lot of fun!
Q: Does your membership in AFTRA – the American Federation of Television and Radio Artists help secure more acting roles?
A: Oh yeah, and I am officially a unionized actor – I was invited (and of course accepted) membership in AFTRA – the American Federation of Television and Radio Artists!! It's so true that work attracts more work, so I hope to keep this momentum up.
Q: How does your prospects for more modeling and acting work look in the near future?
A: The busy season is picking up again, and I've been fortunate enough to stay active on both the modeling and acting fronts.
Q: What type of demands does being a part of a major television production have on your acting abilities?
A: Being on set of a major production educated me on the demands for television acting. I realized that shooting scenes for television can be narrowed down to a science.
Actors must be able to perform scenes and often times individual lines on cue, sometimes with minute to drastic variation. When shooting a scene from different camera angles, actors usually need to replicate their performance with each take.
Q: Was your role as a character double challenging during your Five-O experience?
A: As a character double, I had to imitate the principal actor's movements exactly. You start to realize the minute differences in the way other people speak and move, and how much this can attribute to their overall persona.
Q: How did you get involved in the Hawaii Five-O Actor's Seminar?
A: Back in February, Premier (my agency) got me an invite to a Hawaii Five-0 actors' seminar featuring Alex O'Loughlin, Grace Park, the show's producer and guest director, moderated by Daniel Dae Kim. It provided valuable information for local talent aspiring to appear on network television, namely on H5-0.
Q: Any words of encouragement for those interested in pursuing an acting career?
A: Everyone should give acting a shot at least once in their life. We've been blessed with having Hawaii Five-O shot in Hawaii, and hopefully it will continue to secure top ratings so it can be renewed for many seasons.
Q: Is there any contact information available for someone interested in applying for acting roles on the Hawaii Five-O?
A: Anyone can apply to work as background or principle for H5-0 by sending their photo and information to Casting Director Rachel Sutton's casting page (http://rachelsuttoncasting.com/).
Q: How important is being a member of AFTRA to your acting career?
A: As for joining AFTRA (the American Federation of Television and Radio Artists), it was an understated, but personally fulfilling moment. I'm still at the early stages of becoming an actor, so AFTRA membership is a sign of commitment on my part to continue pursuing this career seriously. By reading about AFTRA representation, you can learn about the legal/business side of show business – http://www.aftra.org/home.htm. Even with a talent agent, it is still an actor's prerogative to educate themselves about the craft and business of acting.
Q: Is there anyone that you would like to say Mahalo to for their support?
A: Thank you again for all of your support. It is much appreciated and really helps spread the word about how much fun modeling and acting can be!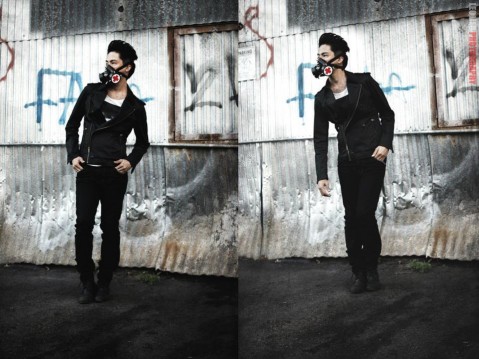 Photo courtesy of Leo Lieu Photography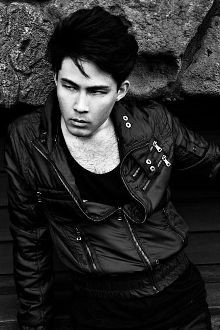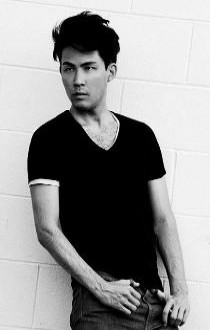 Photos courtesy of Chad Hirata