Today we recognize our nation's veterans who served their country with honor and bravery. We also pay tribute to those veterans who gave the ultimate sacrifice will serving their country as warriors so that we as Americans can live free and safe from harm.
Through the years, our community has had a special relationship with our military community as neighbors and friends. Their presence and contributions has helped grow and contribute to the success of our Pearl City community and its economy.
MyPearlCity.com would like to say mahalo to all of our veterans on this day and to those currently serving our country on active duty and in the reserves throughout the world. Our prayers are with you all.
Aloha,
MyPearlCity.com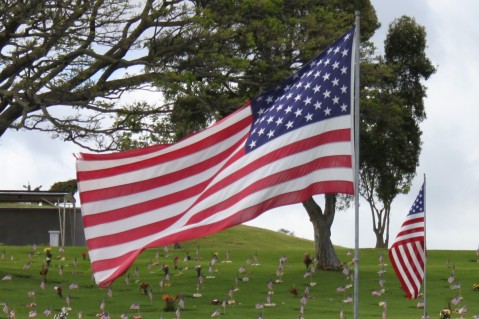 Photo by Barry Villamil | barry@mypearlcity.com