Pearl City High School's Project Grad Program will hold a KC Waffle Dog & Car Wash fundraiser at Cutter Ford in Aiea on Saturday, February 18, 2012 from 9:00am to 2:00pm.
Car Wash prices are:
$7.00 for Sedans
$10.00 for Vans & Trucks
Enjoy a delicious KC Waffle Dog and a drink for $4.00 while your car is being washed and don't forget to pick a few dogs and drinks for the road.
Funds raised through scheduled 2011/2012 PCHS Project Graduation fundraising activities goes towards the cost of an all night event for the 2012 graduating seniors. The objective is to provide a safe place for the graduates to celebrate.
Cutter Ford in Aiea is located at: 98-015 Kamehameha Highway.
Presale tickets available but not needed. Walk-ins welcomed.
If you have any questions, please call Karen Yim at 543-4349.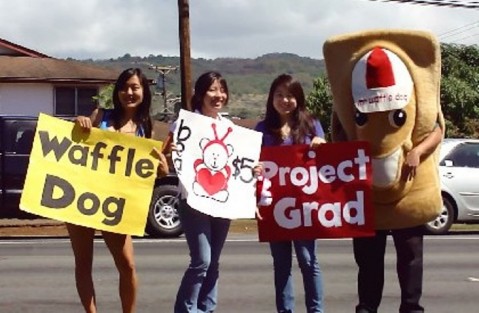 Photo by Barry Villamil | barry@mypearlcity.com