Come out the UH Urban Garden Center in Pearl City for Second Saturday at the Garden on March 10 from 9AM -12PM as the garden features Propagation!
Attend free ongoing demonstrations about seed sowing and propagation by cuttings, garden tours, ask a plant question, stroll the gardens and herbs for sale, 9am -12pm.
Workshop on Grafting Fruit Trees will be offered from 9:30 – 11am. A $10 pre-Registration is required for attendance to workshop.
Call Jayme T. Grzebik at: 453-6050 or 453-6055 or visit www.ctahr.hawaii.edu/ougc for more information or directions.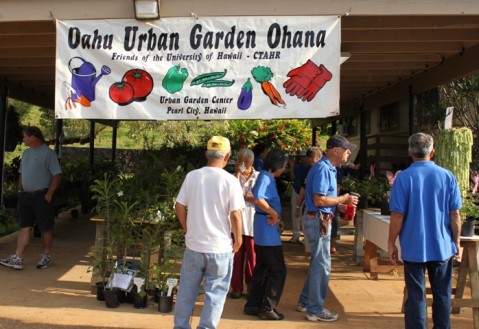 Photo by Barry Villamil | [email protected]
Check out the ongoing demonstrations from the UH Master Gardeners "Got A Plant Question?"
Table, UH Vegetable Seed, small herb and variety ornamentals sale, plus guided tours available at every program!
These activites brought to you by the University of Hawai'i at Ma¯noa College of Tropical Agriculture and Human Resources Cooperative Extension Service, O'ahu Urban Garden Center.
Garden Hours:Monday – Friday, 9:00 a.m. to 2:00 p.m. (except holidays).
Office Hours: Monday – Friday, 7:45 a.m. to 4:30 p.m. (except holidays). All visitors must check in at the Main Office. Admission: Free
The UH Urban Garden Center is located at:
955 Kamehameha Highway
Pearl City, Hawaii 96782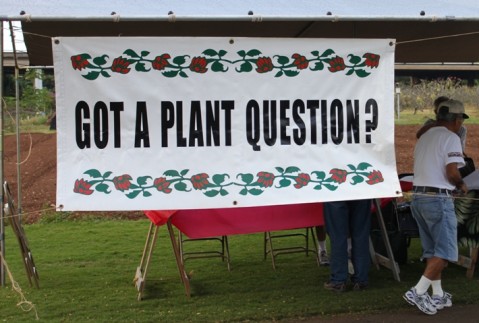 Photo by Barry Villamil | [email protected]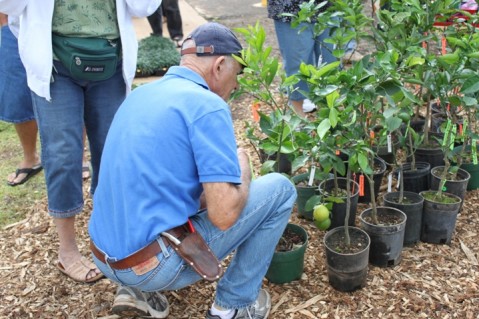 Photo by Barry Villamil | [email protected]
UH Master Gardeners will be on hand to answer the public's gardening questions as well as help with guided tours and demonstrations.