Motorists traveling through the intersection of Kaahumanu Street and Komo Mai Drive got a friendly reminder on Wednesday, March 7, 2012 to slow down and drive safely as they made their way through Pearl City and Aiea.
Coaches, players and their families from the Lanakila Soccer Club joined Representative K. Mark Takai, HPD, and community volunteers for the CTAP – Community Traffic Awareness Program signwaving event that was held from 4:30pm-5:30pm.
CTAP volunteers lined both sides of Kaahumanu Street near the Komo Mai Drive intersection holding signs asking drivers to please slowdown and also to watch out for keiki in the area.
The Lanakila Soccer Club ohana volunteered during Wednesday's CTAP event as a part of the club's commitment to serve their community through community service projects that they participate in throughout the year. The club also wanted their community service project on Wednesday to bring awareness to traffic safety by encouraging drivers to slow down near Waiau District Park where the boys and girls youth soccer teams practice two to three times per week.
Hundreds of kids use Waiau District Park for practice and games Mondays through Saturdays. The lack of parking requires players and families to cross streets (plus there are occasional errant balls that go on the road).
"The goal of the project is to make drivers slow down and be aware of pedestrians in the crosswalk, especially the children going to our neighborhood parks," said Representative Takai.
CTAP signwaving events are organized by Representative Takai and HPD Officers from the HPD District 3 Community Policing Team.
Mahalo to the Lanakila Soccer Club for their efforts in bringing awareness to motorists with regard to traffic safety in our community.
Awesome Job!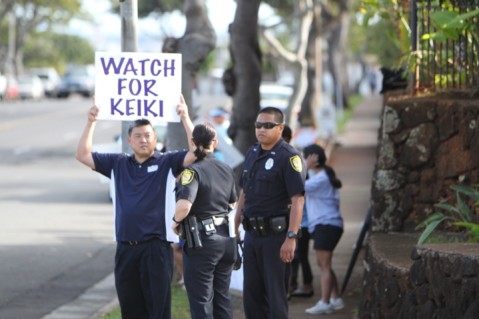 Photo by Barry Villamil | [email protected]
CTAP organizer Representative K. Mark Takai (holding sign) pictured with HPD Officers from the District 3 Community Policing Team on the corner of Kaahumanu Street and Komo Mai Drive.
Photo by Barry Villamil | [email protected]
HPD Officers issued several citations for speeding to motorists on Kaahumanu Street on Wednesday.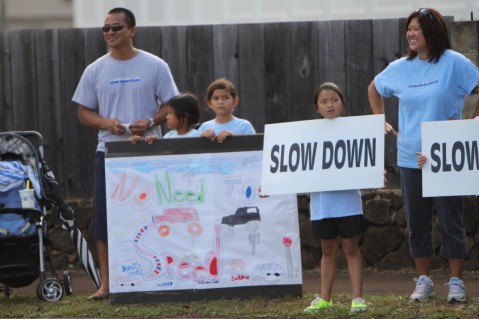 Photo by Barry Villamil | [email protected]
Lanakila Soccer Club members designed their own traffic safety awareness signs for Wednesday's signwaving event.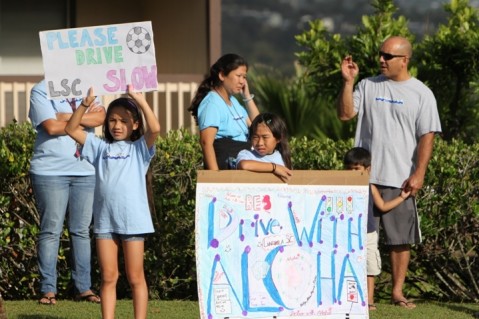 Photo by Barry Villamil | [email protected]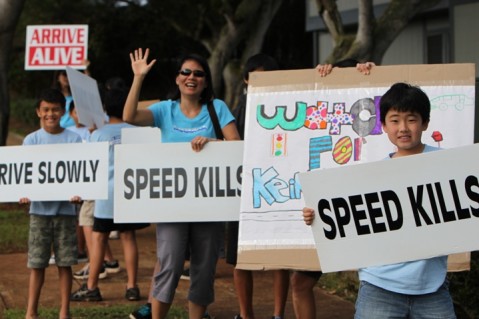 Photo by Barry Villamil | [email protected]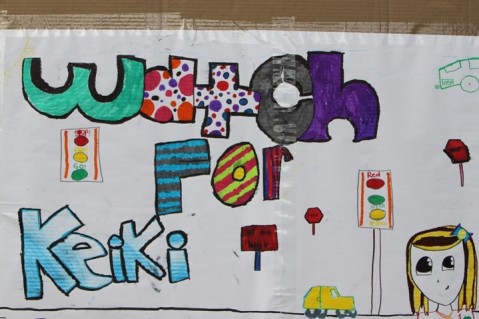 Photo by Barry Villamil | [email protected]