Submitted by the Hawaii State Public Library System:
"NERDS" Author Will Visit Hawaii Appearing at Pearl City Public Library and Nene Award Ceremony.
Best-selling children's book author Michael Buckley ("NERDS: National Espionage, Rescue, and Defense Society"), will announce the winner of the 2012 Nene Award in a ceremony at the Hawaii Okinawan Center on April 12 at 10 a.m. Invited students, librarians, and teachers will honor Buckley and "NERDS," the 2011 Nene Award winner.
Students participated in contests by submitting digital works, essays, creative writing, and posters celebrating "NERDS." Contest winners will be honored at the ceremony. Perma-Bound Books will donate a copy of the 2012 award-winning title to each participating public library and school.
The Nene Award is presented to the favorite fiction book based on a vote by the children of Hawaii in grades 4 through 6. This year, a total of 6,519 students from 80 public libraries, private and public schools statewide voted.
"NERDS" (2009) is a humorous story about a group of unpopular fifth graders who run a spy network from inside their school. With the help of cutting-edge science, they transform their nerdy qualities into incredible abilities to battle an array of James Bond-style villains, each with an evil plan more diabolical and more ridiculous than the last. "NERDS" is the first book of a three-part series.
Buckley is also author of the popular "Sisters Grimm" series.
The annual Nene Award is supported by the Hawaii State Public Library System and State Department of Education. Sponsors include Kamehameha Schools, Hawaii Association of School Librarians, Hawaii Library Association, Perma-Bound Books, Scholastic Book Fairs, Friends of the Library of Hawaii, and Follett Library Resources.
Buckley will also be featured in a "Meet the Author" event for the public at Pearl City Public Library on April 12 at 3 p.m. He will discuss his book "NERDS" and there will be a Question-and-Answer session.
Contact the Library as soon as possible if a sign language interpreter or other special accommodation is needed. For more information, please call Pearl City Public Library at 453-6566.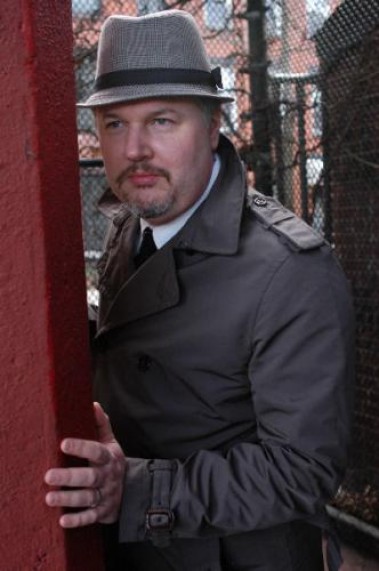 Photo Courtesy of the HSPLS