Pearl City Elementary School will hold their annual Curriculum Fair on the school grounds on Wednesday, May 9, from 4:30-6:30 p.m.
Each year, Pearl City Elementary School students show off a wide range of amazing science project displays in the school cafeteria, library and surrounding courtyard area. The students also have a music performance and a play to end the day's Curriculum Fair events.
"The curriculum fair will not only have displays of the students' work in Science, but the Chorus will be performing and one of the third grade classes will be performing their play, the "Stone Soup Opera", said Pearl City Elementary School teacher, Caryn Wagatsuma.
Pearl City Elementary School Principal Dr. Susan Hirokane and her faculty, staff, volunteers, and school supporters, present a terrific program each year, that truly recognizes and highlights the outstanding work that the students have put into their intelligent and creative science projects, as well a performing arts talents.
The public is invited to enjoy the 2012 Pearl City Elementary School Curriculum Fair!
Hope to see you there!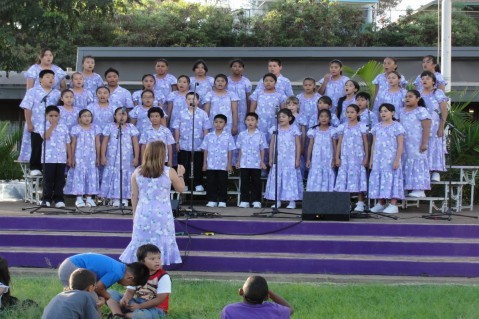 Photo by Barry Villamil | barry@mypearlcity.com | barry@mypearlcity.com
Pearl City Elementary School Choir pictured serenading the crowd during last year's Curriculum Fair.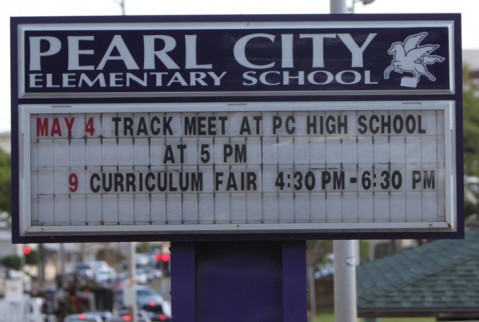 Photo by Barry Villamil | barry@mypearlcity.com | barry@mypearlcity.com