Pearl City Boy Scouts Troop 75 will be distributing free CFL light bulbs (while supplies last) for every incandescent light bulb dropped off this Sunday, May 6, 2012 at the Manana Community Recreation Center.
Sunday's recycling event is sponsored by the Boy Scouts of Troop 75 in partnership with the Blue Planet Foundation.
The Pearl City Boy Scouts of Troop 75 can be seen in our community volunteering throughout the year for projects that truly make a difference for the many residents who call Pearl City home.
Please see the flyer below for more information on Sunday's CFL Bulb Exchange and to learn more about Troop 75.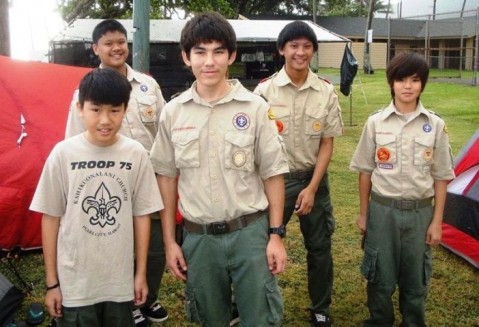 Photo courtesy of Albert Rivera, Assistant Scout Master