Pearl City High School Class of 2012 held their commencement ceremony last night at Aloha Stadium in Aiea. Over four-hundred graduating seniors took their seats at around 5:00pm on the Aloha Stadium playing surface as thousands of family and friends watched on in anticipation and excitement as each students name was called upon to receive their diplomas from the Pearl City High School staff.
MyPearl City.com would like to congratulate the Pearl City High School Class of 2012 and wish them the best of luck as they embark on their futures. Each graduate leaves behind a special time and place in their lives when everything that they have accomplished as PCHS students, will build upon the future, and the path that they choose to follow. Their legacy serves to inspire the future of Pearl City High School while pursuing "Excellence with Honor" and instilling "Charger Pride!"
Congratulations! Go Chargers!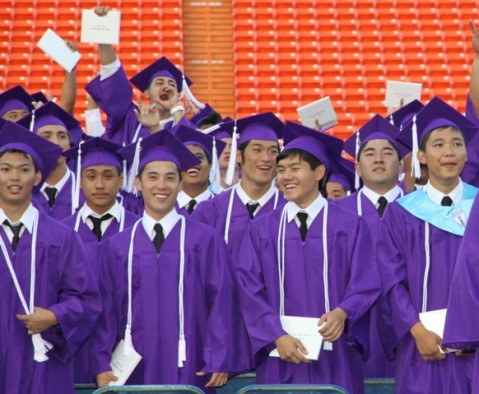 Photo by Barry Villamil | [email protected]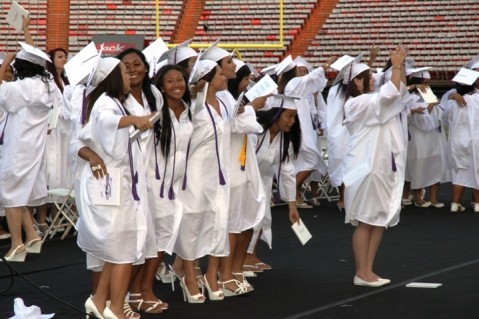 Photo by Barry Villamil | [email protected]