Submitted by the HSPLS:
Wayne Watkins will be a featured performer for "Dream Big, READ!," the 2012 HSPLS Children's Summer Reading Program, at 14 selected public libraries on Maui, Molokai, and Oahu from May 24 to June 30.Admission is free.
"Dream Big READ!" is this year's program theme which will encourage young readers to revel in the wonders of night – dreams, lullabies, bedtime and campfire stories, as well as ghosts, nocturnal animals, and star-gazing!
Watkins and his percussionist Pfahl will perform the popular "Sing Along with Uncle Wayne" program. "Uncle Wayne" will inspire children to laugh, dance, and sing-along with him as he strums his acoustic guitar and performs a variety of classic children's songs, as well as his original compositions.
The 45-minute program is recommended for ages 3 and older and especially for families with young children. All children must be accompanied by a parent or caregiver.
Watkins, who currently serves as Director of the University of Hawaii at Manoa Children's Center, is an Early Childhood educator and children's advocate.
Watkins' performances are sponsored by the hosting libraries' Friends chapters; travel arrangements to Maui and Molokai are sponsored by the Kay A. Edwards Memorial Fund and Maui Friends of the Library, respectively.
Experience a "Sing Along with Uncle Wayne" event at these libraries:
Oahu-
* May 24, 10:15 a.m. – Kaneohe Public Library (45-829 Kamehameha Hwy.; tel.: 233-5676)
* May 31, 10:30 a.m. – Aina Haina Public Library (5246 Kalanianaole Hwy.; tel.:
377-2456)
* June 12, 1 p.m. – Pearl City Public Library (1138 Waimano Home Rd.; tel.: 453-6566)
* June 13, 10:30 a.m. – Kailua Public Library (239 Kuulei Rd.; tel.: 266-9911)
* June 15, 10:30 a.m. – Ewa Beach Public & School Library (91-950 North Rd.; tel.:
689-1204)
* June 20, 10 a.m. – Wahiawa Public Library (820 California Ave.; tel.: 622-6345)
* June 21, 10:30 a.m. – Kapolei Public Library (1020 Manawai St.; tel.: 693-7050)
Molokai and Maui –
* June 5, 10 a.m. – Molokai Public Library (15 Ala Malama St.; tel.: 553-1765)
* June 26, 10 a.m. – Hana Public & School Library (4111 Hana Hwy.; tel.: 248-4848)
* June 27, 10 a.m. – Wailuku Public Library (251 South High St.; tel.: 243-5766)
* June 28, 10 a.m. – Makawao Public Library (1159 Makawao Ave.; tel.: 573-8785)
* June 29, 10:30 a.m. – Kihei Public Library (35 Waimahaihai St.; tel.: 875-6833)
* June 30, 11 a.m. – Lahaina Public Library (680 Wharf St.; tel.: 662-3950)
* June 30, 2:30 p.m. – Kahului Public Library (90 School St.; tel.: 873-3097)
The program schedule is subject to change.
If a sign language interpreter or other special accommodation is needed, contact the hosting library as soon as possible (three weeks in advance for Maui and Molokai libraries).
The 2012 HSPLS Summer Reading Programs are sponsored through a grant from the Friends of the Library of Hawaii, Marriott Resorts Hawaii, Ko Olina Hawaii, Meadow Gold Dairies, HMS Host, Hansen Distribution Group, Armstrong Produce, Bowman Connectivity Solutions, Toshiba Business Solutions, Girard's Dressing, Roberts Hawaii, The Harry & Jeanette Weinberg Foundation, National Football League Charities, and Aloha United Way.
Corporate sponsors include McDonald's Restaurants of Hawaii, Hawaii Pizza Hut, Frito-Lay of Hawaii, First Insurance Company of Hawaii, The Islander Group, American Farm Bureau Foundation for Agriculture, Candlewick Press, Diamond Bakery Co., Ltd., Coffee Bean & Tea Leaf, and local Friends Chapters.
For more information, please call the hosting library.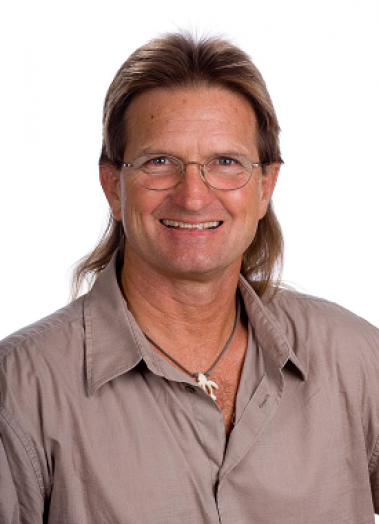 Photo courtesy of Moku Kaaloa