Submitted by Sharon P. Higa:
Na Palapalai and Mailani headline Hawaiian Electric's Clean Energy Fair, September 29.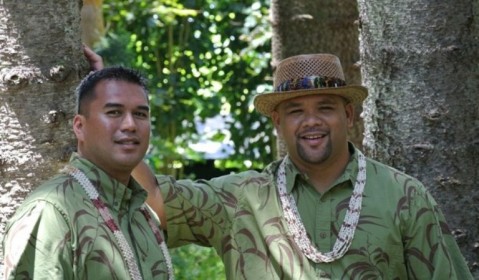 Photo courtesy of Hawaii Pacific Entertainment
Na Palapalai.
Na Hoku Hanohano award-winning group Na Palapalai and singer-songwriter Mailani will be the featured entertainers at Hawaiian Electric Company's 2012 Clean Energy Fair on Saturday, September 29, 10 a.m. to 3 p.m. at Pearlridge Center's Uptown Center Court. The free event kicks off Energy Awareness Month and celebrates the efforts and accomplishments paving the way for a sustainable, clean energy future for Hawaii.
"The Clean Energy Fair brings together organizations and businesses involved in resource conservation, energy efficiency and clean energy initiatives to share their achievements and future plans with the public," said Liane Lum, an administrator at Hawaiian Electric and the event's main organizer. "Energy issues affect us all and this venue offers families and individuals an opportunity to ask questions and learn from experts about renewable energy, electric vehicles, solar and PV installations, energy rebates, and the Hawaii Clean Energy Initiative. At the same time, everyone can enjoy a day of live music, activities for the kids, energy-related games, contests, giveaways and prizes."
As a new feature, Hawaiian Electric will host a job booth to highlight available career opportunities that support the company's clean energy goals including positions in accounting and finance; information technology services; electrical, mechanical and environmental engineering; power plant maintenance; and support services. The company also is looking to hire women for non-traditional job roles such as mechanic helper, lineman apprentice, pipe fitter machinist, and other industrial positions. To help answer questions from interested job seekers, Human Resources specialists will be available throughout the day.
The festivities will open with a performance by DivOcean, 2012 Brown Bags to Stardom contest winners, featuring Pearl City High School seniors Manaia Siania and Kalei Aragosa. At 11:30 a.m., Mailani takes the center stage to perform songs from her solo album, followed at 1:30 p.m. by Na Palapalai, performing their hits as well as music from their 2012 CD release, "Ha'a," which showcase their original compositions and falsetto harmonies that have made them the preeminent choice for hula halau around the world.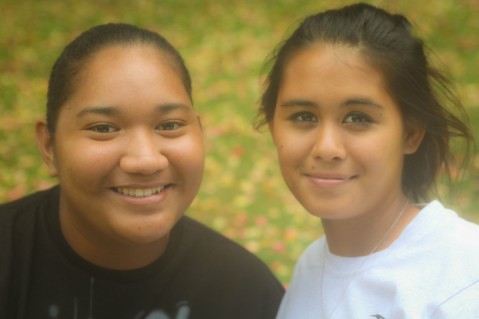 Photo courtesy of Gilbert Batangan, PCHS Photography
2012 Brown Bags to Stardom contest winners, Pearl City High School seniors (left to right) Manaia Siania and Kalei Aragosa from DivOcean.
Energy games and contests will be held between the live music performances, including prize drawings for an Apple iPad™, e-bike and Energy Star appliance vouchers. To enter the drawings, interested participants may pick up an Energy Passport at any fair booth, visit all the booths — including the outdoor electric vehicle display — for a stamp, and drop the completed passport at the entry box at Hawaiian Electric's booth. Participants must be 18 years or older to qualify.
Confirmed booth vendors to date include co-sponsors Malama Learning Center and the Department of Business, Economic Development & Tourism, as well as Board of Water Supply, Hawaii Gas (formerly The Gas Company), Hawaii Energy, Hawaii Solar Energy Association and the PV Coalition.
For more information on the Clean Energy Fair, call 543-7511 or visit www.heco.com.