The Pearl City Lady Chargers kept their OIA Red Division Volleyball Championship title hopes alive on Tuesday with a 2-1 victory over the Kaiser Lady Cougars at Farrington High School.
After winning the first set 25-14, the Lady Chargers dropped the second set 25-21, but came back and dominated the rally scoring third set 15-6 to win the match.
Pearl City's win on Tuesday sets up a tough match on Thursday with Moanalua at Farrington High School with the first serve scheduled for 5:00pm.
Both Pearl City (9-3) and Moanalua (10-3) are working their way through the losers bracket in the double elimination tournament format.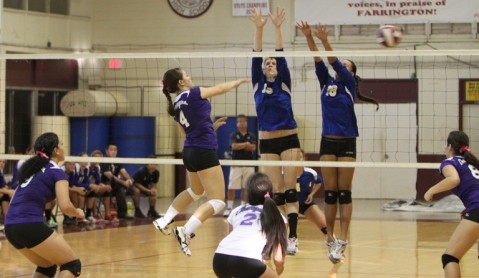 Photo by Barry Villamil | [email protected]
Kara Aiwohi drills a kill past Lady Cougars defenders in the second set.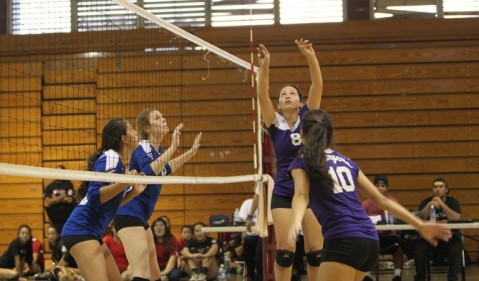 Photo by Barry Villamil | [email protected]
Courtney Mersberg sets the ball for Johnnai Kapua in the third set won by the Lady Chargers 15-6.

Go Lady Chargers!