Pearl City's Alix Suwa kicked the winning goal for the Lady Chargers to defeat Kahuku 1-0 in the Leilehua High School pre-season varsity girls soccer tournament played at Hugh Yoshida Stadium on the campus of Leilehua High School on Thursday.
Suwa's game winner came late in the second half on a penalty kick. Lady Charger goalie Ariela Bali picked up where she left off last season with her exceptional play in protecting the goal and keeping the opposition scoreless.
The Lady Chargers move on in the pre-season tournament and will face Maui at 7:00pm at Hugh Yoshida Stadium.
Go Lady Chargers!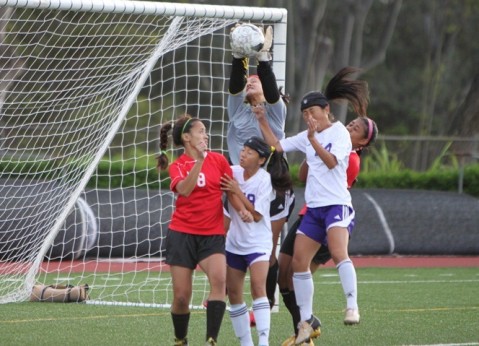 Photo by Barry Villamil | [email protected]
Kahuku Lady Red Raiders goalie goes up to reject a Lady Chargers shot in the first half.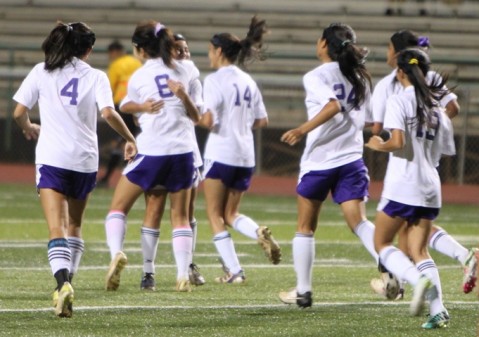 Photo by Barry Villamil | [email protected]
Alix Suwa is congratulated by teammate Kristin Maeno after scoring the winning goal in the second half against Kahuku.