Pearl City's Kelsey Kawamata scored four goals in the Lady Chargers10-0 winover Waipahu in OIA Red Western Division Junior Varsity Girls Soccer played on Friday, December 28, 2012 at Waipahu High School.
Kawamoto balanced out her scoring in the contest with two first half and two second half goals. Jenise Tagalog scored two goals for the Lady Chargers followed by Ashley Aganos 1, Shania Silva 1, Camryn Yoshioka 1, Auli'i Solomon 1.
The Lady Chargers return home to face Campbell on Friday, January 4 at 4:00pm.
Congratulations and Go Lady Chargers!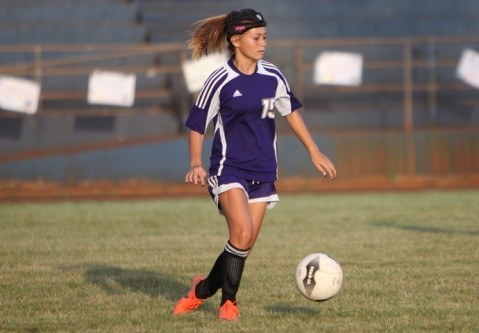 Photo by Barry Villamil | barry@mypearlcity.com
#15 Jenise Tagalog scored two goals for Pearl City in the Lady Chargers 10-0 win over the Lady Marauders.