Submitted by Representative Gregg Takayama:

Elected officials from Aiea and Pearl City will be hosting a community town meeting featuring Honolulu Mayor Kirk Caldwell who will be discussing major issues of concern to our community, including the timely construction of rail and traffic congestion. The meeting is scheduled for Thursday, March 21, 2013 from 7:00-8:30 p.m. at the Pearl Ridge Elementary School cafeteria.
We are very fortunate that Mayor Caldwell will be in our community to meet with our residents and we encourage students and their families to attend this special meeting.
The community town meeting is being sponsored by Senator David Ige, Senator Donna Mercado Kim, Representative Aaron Johanson, Representative K. Mark Takai, Representative Roy Takumi, Councilmember Carol Fukunaga, Councilmember Breene Harimoto and Representative Gregg Takayama.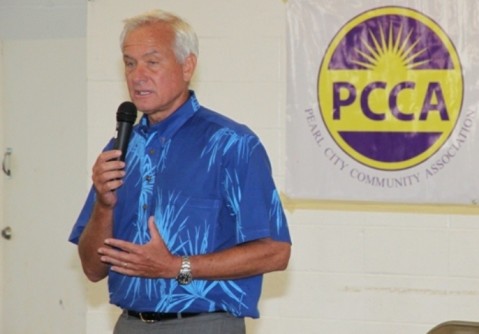 MyPearlCity.com File Photo | barry@mypearlcity.com