Submitted by Donna Blanchard, Managing Director, Kumu Kahua Theatre:
Teacher Preview Night at Kumu Kahua Theatre
WHAT: All That Remains Teacher Preview
WHERE: Kumu Kahua Theatre, 46 Merchant Street, Honolulu
WHEN: Mar 27, 2013 (see full schedule below)
How much: Free
INFO:536-4441, kumukahua.org
Kumu Kahua Theatre, supported by Hawaiian Electric Company, offers a free preview of each of our performances to teachers on O'ahu. Teachers are treated to this evening with no strings attached.
Kumu Kahua Theatre personnel also provide education guides outlining discussion topics and questions for students and are encouraged to bring their students to see performances of these shows. Special student discounts are offered and when possible, playwrights, directors and actors will engage in talk-story with student groups following performances.
"It is our mission to tell the stories of Hawai'i's people and develop artists and audiences" says Kumu Kahua Theatre Managing Director, Donna Blanchard. "Because our productions also chronicle the history and literature of the islands, we can offer a natural avenue to help students connect to this information in a different way."
"We used to offer these teacher previews once per season," Donna continues, "but with support from Hawaiian Electric Company, we now offer them for each production. How wonderful that we can serve our community this way, while encouraging our future playwrights, artists and audiences!"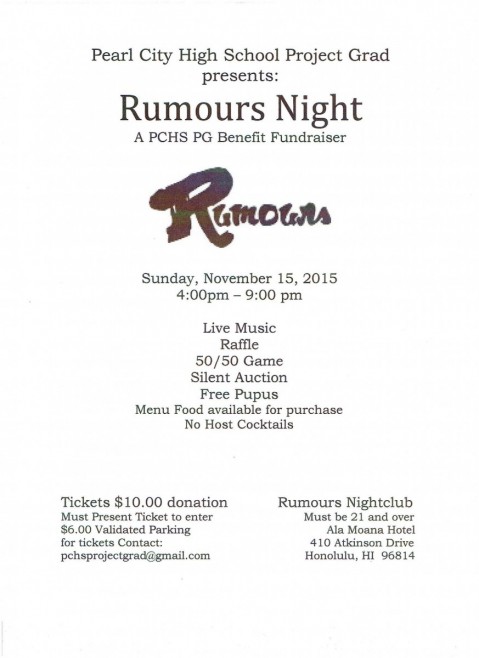 Photo courtesy of Denise De Guzman
Stu Hirayama and Chris Masato Doi in All That Remains
During a post-show talk-story, students have the opportunity to discuss the process behind the creation of each production, from script to performance. Stu Hirayama is one of the actors in the show, a graduate of Waipahu High School:
"I have worked with Kumu Kahua Theatre for fifteen years in various capacities, but primarily as an actor. No matter which facet of a production I worked on, the values are the same. Producing a show requires devotion, sacrifice, and teamwork. Theatre brings art to the community, and Kumu Kahua produces a brand of theatre that relates directly to the people of Hawai'i.
My next project with Kumu Kahua, All That Remains, is based upon the experiences of the 100th/442nd soldiers, many of whom were from Hawai'i. Through the work I am doing to perform my role, I am learning many things that I had not known previously – about these soldiers, and of the War. I am sure that the telling of the story of All That Remains will open up many discoveries for our audiences as well." – Stu Hirayama
The production preview will take place on Wednesday, March 27, 2013 at 8:00 PM.
Kumu Kahua Theatre is pleased to present the world premiere of ALL THAT REMAINS, a story of loyalty and betrayal told by ghost soldiers from the 100th Infantry Battalion and the 442nd Regimental Combat team who return just one night to a forest in France to recreate a single act of violence that torments both the living and the dead. Using an experimental style drawing from Japanese Noh theatre, ALL THAT REMAINS offers a challenging, provocative look at the heroism and despair of war.
All That Remainsis partially sponsored by LC Productions.
PUBLIC SHOW DATES:
Thursday, Friday & Saturday 8pm
March 28, 29, 30; April 4, 5, 6, 11, 12, 13, 18, 19, 20, 25, 26, 27, 2013
Sundays 2pm
March 31; April 7, 14, 21, 28, 2013
*American Sign Language interpretation available upon request
Tickets can be purchased with a credit card by calling 536-4441, or by visiting our box office at 46 Merchant Street (corner of Bethel & Merchant Streets, downtown) between 11am and 3pm Monday through Friday. Ticket prices range from $5 to $20.
Kumu Kahua productions are supported in part by the State Foundation on Culture and Arts through appropriations from the Legislature of the State of Hawaii and by the National Endowment for the Arts. Also paid for in part by the taxpayers of the City & County of Honolulu; the Mayor's Office of Culture and the Arts; The Annenberg Foundation, McInerny Foundation (Bank of Hawaii, Trustee); Hawaiian Electric Company; The Star Advertiser and other Foundations, Businesses and Patrons.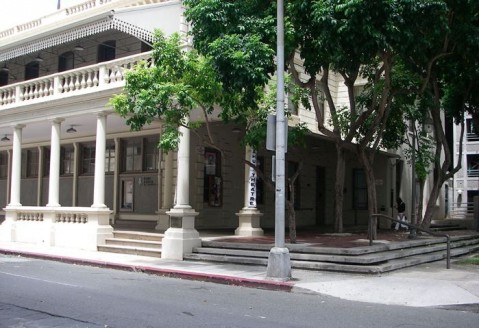 Photo courtesy of Kumu Kahua Theatre