The Hawaii Food Bank will be holding the 24th Annual Food Drive this Saturday, April 20, 2013 in several locations on Oahu. Pearl City residents will have the opportunity to donate canned goods as well as cash donations at either the Pearl City Shopping Center or the Pearl Highlands Center. Volunteers will collecting donations at both locations from 8:00AM to 4:00PM.
Hawaii Food Bank 24th Annual Food Drive locations on Oahu::
Waterfront Plaza
Koko Marina Center
McCully Shopping Center
Pearl City Shopping Center
Pearl Highlands Center
Town Center of Mililani
Waiokeola Congregational
Church- Kahala
Windward City Shopping Center
For more information log on to the Hawaii Food Bank web site at: http://www.hawaiifoodbank.org
Please support the Hawaii Food Bank's efforts to feed Hawaii's hungry.



Volunteers pictured at the Pearl City Shopping Center during the 2012 Hawaii Food Bank Annual Food Drive.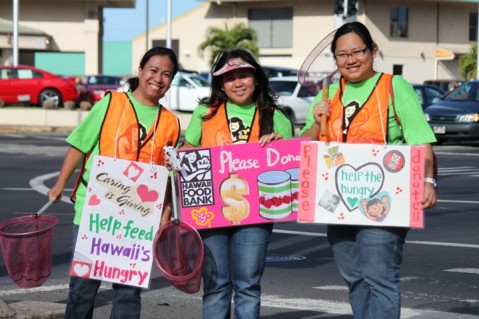 MyPearlCity.com File Photo | barry@mypearlcity.com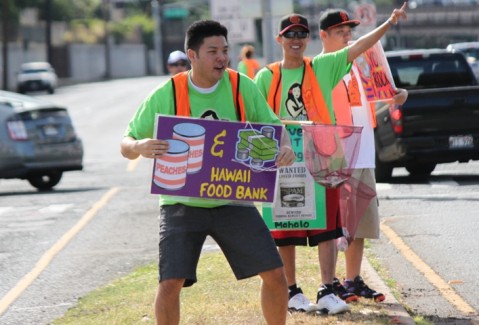 MyPearlCity.com File Photo | barry@mypearlcity.com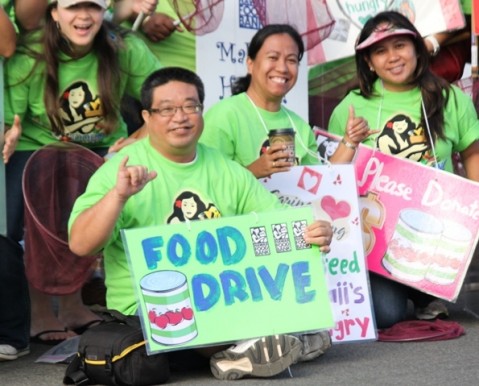 MyPearlCity.com File Photo | barry@mypearlcity.com