Submitted by Representative Gregg Takayama: Updates and community events for the week of May 28 – June 3, 2013.
Pearl City Neighborhood Board Meeting
Tuesday, May 28, 2013
7:00-9:00pm
Waiau District Park Complex
Student Awards 2013
Representative Takayama would like to send out a special congratulations to the 2013 recipients of Representative Takayama's award for outstanding citizenship. The following students have demonstrated outstanding citizenship both inside the classroom and out, and are recognized for their caring, considerate nature. They are all well rounded students who create a positive school environment through their daily actions.
Highlands Intermediate School: Mia deLara
Momilani Elementary School: Kristin Tabios
Palisades Elementary School: Zoe Engelman
Pearl City Highlands Elementary School: Rhysa Lee
Waiau Elementary School: Kuahiwi Pearce
Waimalu Elementary School: Jakob Ryan Cabatingan
**Please "like" Representative Takayama on Facebook to see photos of the award ceremonies.**
Weekly Traffic Updates
Tuesday -Friday, May 28-31, 2013
6:00pm-4:30am (Night Work)
Three left lanes will be closed on the H-1 Freeway in the eastbound direction between
the H-1/H-2 Merge and the Pearlridge/Waimalu Off-Ramp (Exit 10) for viaduct deck repairs.
Please note that work above is in the Honolulu-bound direction and not Ewa-
bound, as in past weeks. For more information, please visit the project website at
www.pmcontraflow.com or call the project hotline at (808) 945-1144.
Please note: lane closure schedules subject to change, weather permitting.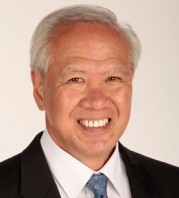 Gregg Takayama
State Representative
District 34 – Pearl City, Waimalu, Pacific Palisades.
State Capitol, Room 324
415 South Beretania Street
Honolulu, HI 96813
Phone: (808) 586-6340
Fax: (808) 586-6341
Email: [email protected]
Website: http://www.capitol.hawaii.gov/memberpage.aspx?member=takayama