The Pearl City Foundation would like to invite the community to the Momilani Farmers Market located inside the Momilani Community Center every Friday from 3pm-7pm. Come by and enjoy all the market has to offer in a friendly and family oriented atmosphere.
Twenty vendors featuring ono local plate lunches, fresh fruits and vegetables, specialty gourmet food products, demonstrations, and crafts, line up around the Momilani Community Center's main pavilion in an intimate setting while guests dine and enjoy each other's company under the cover of the pavilion throughout the four hour event.
The Momilani Farmer's Market also features special events that are scheduled for each Friday of the month. A big hit with the community is "Bingo Night" that is held on the first Friday of each month beginning at 5:00pm. Residents pack the pavilion for a chance to win prizes while having a great time and a lot of fun with their neighbors and friends.
In my opinion, the Momilani Farmers Market is great way to spend a Friday afternoon and early evening while enjoying the opportunity to stock up on fresh produce and goodies, have a great dinner (local style), mingle with friends (get the latest scoops on what's happening in your neighborhood), and watch the kids have a great time in a fun and safe environment.
Parking is available on the Momilani Community Center grounds for your convenience. Parking attendants are available to guide you to a stall upon your arrival and safely guide you off the grounds as you exit.
The Momilani Farmers Market at the Momilani Community Center is presented and operated by the Pearl City Foundation and is located at 715 Hoomoana Street (corner of Hoomoana and Komo Mai Drive in the heart of the Pearl City).
Mahalo to Pearl City Foundation Program Manager Kasey Harimoto for a great job coordinating and managing the Momilani Farmers Market each week.

Events Calendar
Bingo – 1st Friday
Inflatable Bouncers – 2nd and 4th Friday's
Tumble Bus – 3rd Friday
Mobile Gamer – 2nd and 5th Friday's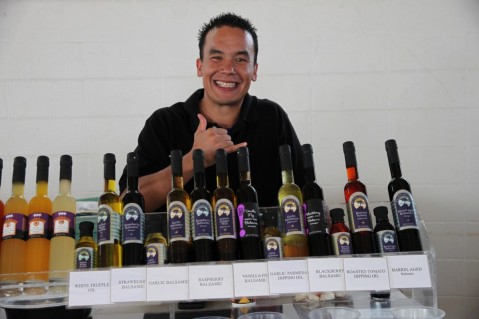 Photo by Barry Villamil | barry@mypearlcity.com
Momilani Farmers Market vendor Dallas Carter, Jr. is pictured behind his specialty gourmet

balsamic vinegar. Dallas offers visitors to his booth an opportunity to sample a wide range

of flavors represented in his line of balsamic vinegars.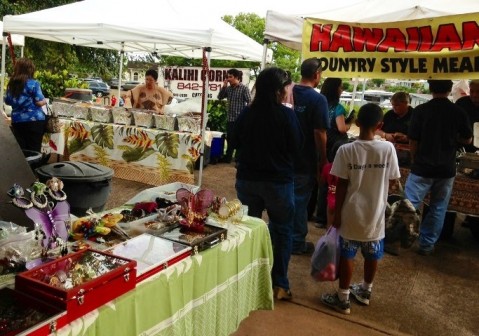 Photo by Barry Villamil | barry@mypearlcity.com
The Momilani Farmers Market offers an awesome selection of crafts and tasty local plate lunch favorites!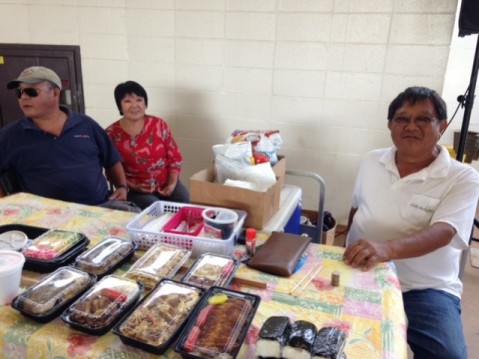 Photo by Barry Villamil | barry@mypearlcity.com
In a hurry? Dennis Loui (right) and his ohana can get you on your way with an ono bento, musubi, noodles,

smoked fish and tako!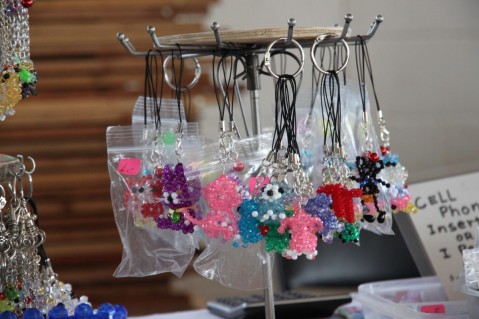 Photo by Barry Villamil | barry@mypearlcity.com
Creations by Tomi are on sale each week at the Momilani Farmers Market.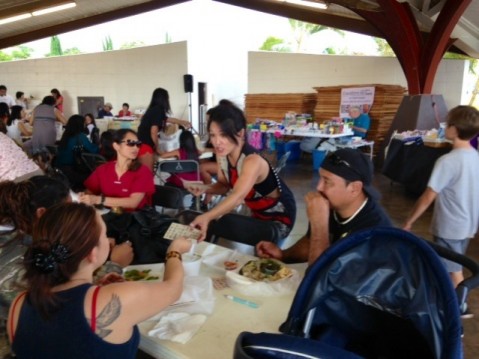 Photo by Barry Villamil | barry@mypearlcity.com
Pearl City Foundation Program Director Naomi Ungacta (center) is pictured helping a Bingo Night

participant during Bingo Night on Friday, June 7, 2013.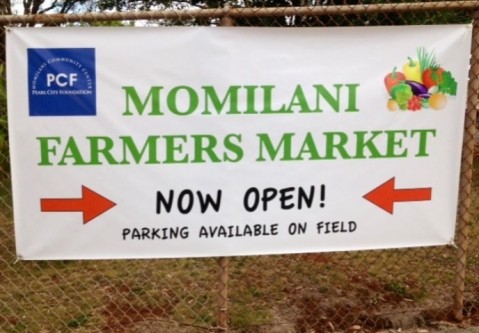 Photo by Barry Villamil | barry@mypearlcity.com