Repairs to a 12 inch water main on Kaahumanu Street in Pearl City near Laauhuahua Place continue as of 9:30pm HST. Board of Water Supply repair crews have been on the scene since the break was reported at 1:00pm this afternoon. About 50 customers were affected by the break. Repairs are expected to continue through Saturday morning according to Board of Water Supply officials.
Two makai lanes are closed while the mauka bounds lanes are being contra-flowed. Police are the scene.
Board of Water supply repair crews pictured on Kaahumanu Street near Laauhuahua Place at 9:12pm (HST).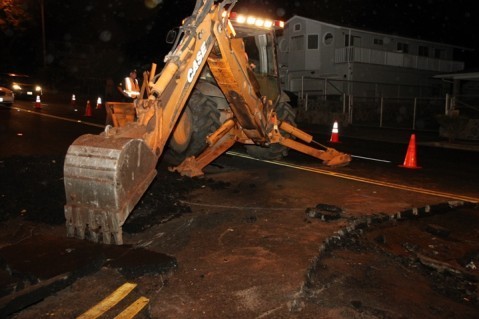 Photo by Barry Villamil | barry@mypearlcity.com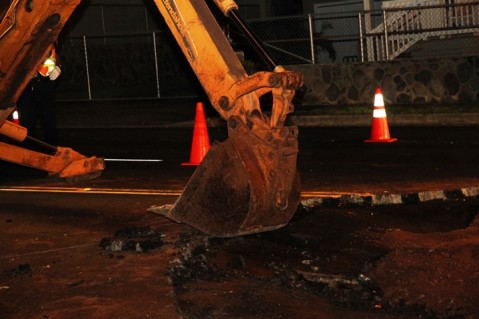 Photo by Barry Villamil | barry@mypearlcity.com
Photo by Barry Villamil | barry@mypearlcity.com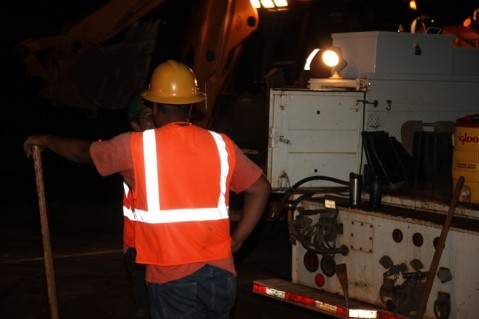 Photo by Barry Villamil | barry@mypearlcity.com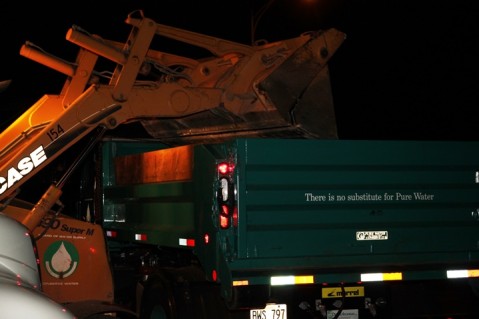 Photo by Barry Villamil | barry@mypearlcity.com