The Pearl City High School Band Booster Club's Hoku's Chicken and Maki Sushi Fundraiser is currently underway with pickup scheduled for:
Saturday August 24th, 2013 from 9am – 1pm @ HIGHLANDS INTERMEDIATE SCHOOL ADMINISTRATION PARKING LOT.
Tickets are:
Whole Chicken $9.50
Maki Sushi $5.00
If you would like to buy chicken and sushi fundraiser tickets to help support the PCHS Band Program, please contact PCHS Band Director Chad Kamei at 454-5655 or email pchsband1@gmail.com. You can also purchase fundraiser tickets from a Pearl City HS Band Student.
There will be a very limited supply for purchase on pick up day so it is recommended that people buy their tickets in advance.
"We are fundraising for both our marching program and concert programs which has quite a bit of costs every year from bus transportation, instrument repairs, instrument purchases, uniforms, music and clinics from professional musicians. All of these help to create a great experience for all our students, but cannot be done without the support of our families, friends and our community!"
….. PCHS Band Director Chad Kamei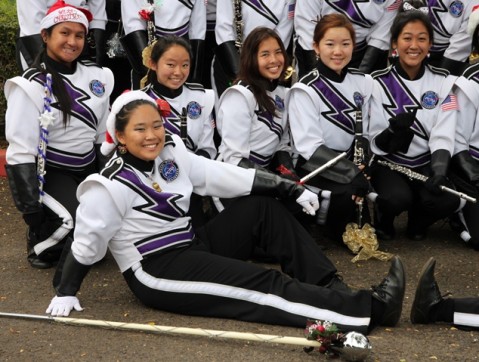 MyPearlCity.com File Photo | barry@mypearlcity.com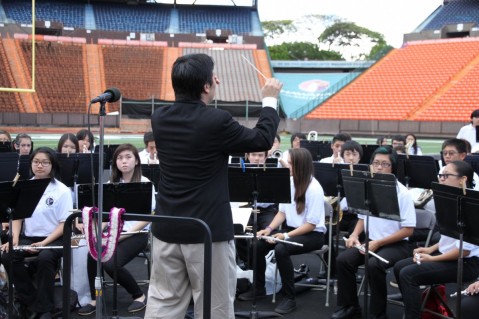 MyPearlCity.com File Photo | barry@mypearlcity.com
PCHS Band Director Chad Kamei conducts his band students during the 2012 Pearl City High School

Commencement Ceremonies held at Aloha Stadium.