Updates and community events for August 2013.
CONGRATULATIONS TO PALISADES ELEMENTARY SCHOOL!!!
This school year, the Palisades Elementary School students as well as their families participated in the 6th Hawaiian Electric Company Home Energy Challenge. Their families reported a 14.66% reduction in electricity usage. That comes out to approximately $14,400 in savings!!! They were well above the average reduction, which was 12%. Great job and a special Mahalo to the Palisades families for participating! In conjunction with the Energy Challenge, the Student Council Members created a short video to teach all students about renewable energy and easy ways to conserve energy. All of the students on campus were able to view the video and learn about energy conservation. The Student Council Students won $1,000 for their video project! Congratulations and keep up the good work!!!!!!!!

---
AUGUST IS PEDESTRIAN SAFETY MONTH
Governor Abercrombie kicked off off Hawaii's 4th annual Pedestrian Safety Month on August 7th with a proclamation signing at the state capitol. The Walk Wise Hawaii campaign, in conjunction with enforcement and safety engineering, is helping to reduce pedestrian fatalities and accidents in the state. For more information on Walk Wise Hawaii, call (808) 587-2160 or visit www.facebook.com/Walk-Wise-Hawaii. We urge pedestrians and drivers alike, to please look out for each other and be safe!
For the full press release, click HERE.

---
BEAT THE SCHOOL JAM
The State Department of Transportation (DOT) announced plans to postpone construction related closures during daylight hours on major highways Monday, August 26th through Friday, August 30th to alleviate traffic congestion during the week when approximately 51,900 university, college and private school students begin their fall semesters.
We encourage you to adjust your driving times to avoid peak hours and be extra cautious when driving in school zones. We also encourage you to make use of alternative modes of transportation like carpooling, bicycling, walking or riding TheBus to avoid the increased traffic.

---
PEARL CITY NEIGHBORHOOD BOARD MEETING
Tuesday, August 27, 2013
7:00 P.M.
Waiau District Park
98-1650 Kaahumanu Street
Please stop by the Pearl City Neighborhood Board Meeting for the election of officers to serve from August 28, 2013 to June 30, 2014. Monthly updates will be provided by area legislators as well as HPD and HFD.

---
COMMUNITY INFORMATIONAL MEETING: FEMA TO DESIGNATE WAIMALU AS A SPECIAL FLOOD HAZARD AREA
Thursday, August 29, 2013
7:00 p.m.
Waimalu Elementary School Cafeteria
On June 21, 2013 the Federal Emergency Management Agency (FEMA) issued a proposed revision to the Flood Insurance Rate Map for the Waimalu Stream area. This proposed revision would re-designate a large portion of the Waimalu residential neighborhood as a Zone AE Special Flood Hazard Area.
Important Questions that will be answered:
Must I purchase flood insurance?
Will I still be able to remodel my home ?
Will my existing mortgage loan be affected?
When will this take effect?
All residents and property owners who live within or near this area are urged to attend this meeting to learn about how their properties may be affected by theses changes.
For the full flyer, click HERE

---
WEEKEND TRAFFIC UPDATES
**The DOT has not yet released any traffic updates for the Pearl City-Aiea area for next week. Please "like" Rep. Takayama on Facebook for daily updates and posts inducing breaking traffic updates! Mahalo and drive safe this weekend!!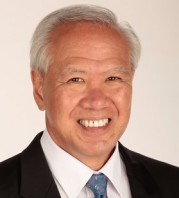 Gregg Takayama
State Representative
District 34 – Pearl City, Waimalu, Pacific Palisades.
State Capitol, Room 324
415 South Beretania Street
Honolulu, HI 96813
Phone: (808) 586-6340
Fax: (808) 586-6341
Email: reptakayama@capitol.hawaii.gov
Website: http://www.capitol.hawaii.gov/memberpage.aspx?member=takayama