Submitted by Hawaii State Public Library System:
Learn About Queen Lili'uokalani's Legacies at Libraries Statewide "He Lei, He Aloha: This is a Lei of Love, The Legacies of Queen Lili'uokalani," a free program celebrating the enduring legacies of Queen Lili'uokalani, will be presented by the Hawaii State Public Library System (HSPLS) at 28 public libraries statewide from September 15 through February 13, 2014.
Queen Lydia Lili'uokalani, the last reigning monarch of Hawaii, was renowned for her music, love for her homeland, and complete dedication to the needs of her people. The Queen expressed her aloha for her people through her actions and the examples she set.
This program will feature selected readings from "Hawaii's Story by Hawaii's Queen" written by Queen Lili'uokalani, a sing-along of the Queen's music from "The Queen's Songbook" published by Hui Hanai, a seven-minute film vignette "Ku'u Aina Aloha" that expresses the love of these islands as inspired by the Queen, and a brief talk story moderated by members of the Iolani Guild of the Episcopal Church in Hawaii.
Meleanna Aluli Meyer, artist, art-educator, filmmaker, and descendant of Emma Nawahi, a close confidante of Queen Lili'uokalani, will serve as narrator of this participatory program.
Native Books/Na Mea Hawaii, The Queen Lili'uokalani Trust, Hui Hanai, Hawaiian Airlines, Alexander & Baldwin, the King Kamehameha V Judiciary History Center, Pu'uhonua Society and the Iolani Guild of the Episcopal Church in Hawaii are sponsoring this 45-minute program that is suitable for ages 12 and older.
Contact the hosting library – two weeks in advance for Oahu libraries, three weeks in advance for Neighbor Island libraries – if a sign language interpreter or other special accommodation is needed for this event. For more information, please visit www.librarieshawaii.org or call the hosting library.
The 2013-2014 program schedules are subject to change:
* Sept. 15 (Sun.), 3 p.m. at Pearl City Public Library (ph. 453-6566)
* Sept. 22 (Sun.), 1 p.m. at Kaimuki Public Library (ph. 733-8422)
* Sept. 25 (Wed.), 6 p.m. at Mililani Public Library (ph. 627-7470)
* Sept. 30 (Mon.), 6:30 p.m. at Kalihi-Palama Public Library (ph. 832-3466)
* Oct. 5 (Sat.), 1:30 p.m. at Liliha Public Library (ph. 587-7577)
* Oct. 6 (Sun.), 2 p.m. at Kaneohe Public Library (ph. 233-5676)
* Oct. 8 (Tues.), 6 p.m. at Kahuku Public & School Library (ph. 293-8935)
* Oct. 12 (Sat.), 10:30 a.m. at Kapolei Public Library (ph. 693-7050)
* Jan. 9 (Thurs.), 2014, 11:30 a.m. at Pahala Public & School Library (ph. 928-2015)
* Jan. 9 (Thurs.), 6:30 p.m. at Keaau Public & School Library (ph. 982-4281)
* Jan. 10 (Fri.), 1 p.m. at Naalehu Public Library (ph. 939-2442)
* Jan. 11 (Sat.), 10:30 a.m. at Kealakekua Public Library (ph. 323-7585)
* Jan. 11 (Sat.), 3 p.m. at Kailua-Kona Public Library (ph. 327-4327)
* Jan. 13 (Mon.), 6:30 p.m. at North Kohala Public Library (ph. 889-6655)
* Jan. 15 (Wed.), 6 p.m. at Thelma Parker Memorial Public & School Library (ph. 887-6067)
* Jan. 16 (Thurs.), 5:30 p.m. at Honokaa Public Library (ph. 775-8881)
* Jan. 17 (Fri.), 1:15 p.m. at Laupahoehoe Public & School Library (ph. 962-2229)
* Jan. 18 (Sat.), 3 p.m. at Hilo Public Library (ph. 933-8888)
* Jan. 22 (Wed.), 6 p.m. at Makawao Public Library (ph. 573-8785)
* Jan. 23 (Thurs.), 6 p.m. at Wailuku Public Library (ph. 243-5766)
* Jan. 25 (Sat.), 10:30 a.m. at Lahaina Public Library (ph. 662-3950)
* Jan. 25 (Sat.), 3 p.m. at Kihei Public Library (ph. 875-6833)
* Jan. 29 (Wed.), 6 p.m. at Molokai Public Library (ph. 553-1765)
* Jan. 30 (Thurs.), 6 p.m. at Hanapepe Public Library (ph. 335-8418)
* Feb. 1 (Sat.), 3 p.m. at Princeville Public Library (ph. 826-4310)
* Feb. 3 (Mon.), 6 p.m. at Lihue Public Library (ph. 241-3222)
* Feb. 6 (Thurs.), 4:30 p.m. at Lanai Public & School Library (ph. 565-7920)
* Feb. 13 (Thurs.), 6 p.m. at Hawaii State Library (ph. 586-3500)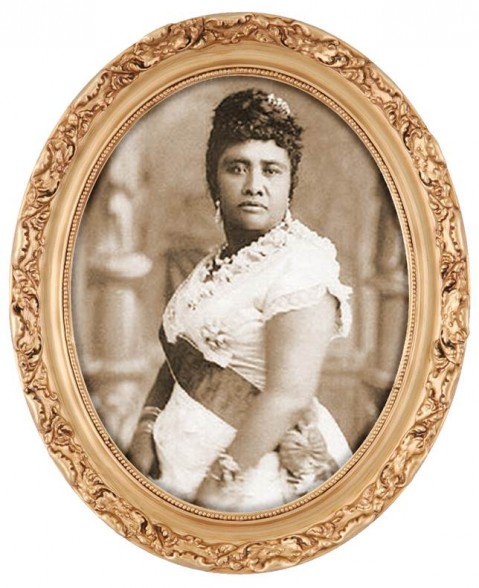 Queen Lili'uokalani photo courtesy of Buzz Belknap