Updates and community events for September and October 2013:
THE CITY & COUNTY OF HONOLULU WANTS YOU….

FOR THE PEARL CITY NEIGHBORHOOD BOARD NO. 21!

The Pearl City Neighborhood Board currently has several vacancies on it. Interested residents may be appointed by the Neighborhood Commission or the board.

To qualify, one must be 18 years of age and have their primary residence within the Pearl City Neighborhood Board area.

Contact the Neighborhood Commission office for more information at
768-3717 or

[email protected]

CHILD SAFETY PASSENGER WEEK
Attached for your information is a recent news release issued by the State of Hawaii Department of Transportation (DOT) regarding Child Safety Passenger Week from September 15 – 21. The week highlights year-round efforts to ensure the safety of our keiki such as comprehensive child seat belt laws and proper installation of child seats. For more information about Hawaii's child passenger restraint law and free community car seat checks, visit the Keiki Injury Prevention Coalition website at kipchawaii.org.
Please click HERE for the full DOT press release.
CHILDREN AND YOUTH DAY AT THE STATE CAPITOL
Sunday, October 6, 2013
10:00 a.m. – 3:00 p.m.
At the State Capitol and Surrounding Capitol District
Don't miss out on this free event with fun, educational activities for the whole family. There will be games and rides, entertainment, demonstrations, guided tours and food and drink vendors.
Click HERE for flyer.
OCTOBER IS CHILDREN AND YOUTH MONTH
Please see the attached calendar for events throughout October, celebrating the youth of Hawaii. I am co-sponsoring the event on Saturday, October 19th at Pearl Kai McDonald's where we will be issuing free Keiki IDs. Come down and join me as we issue free IDs for children under 12.

Click HERE for the October 2013 calendar.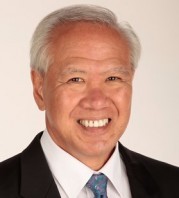 Gregg Takayama
State Representative
District 34 – Pearl City, Waimalu, Pacific Palisades.
State Capitol, Room 324
415 South Beretania Street
Honolulu, HI 96813
Phone: (808) 586-6340
Fax: (808) 586-6341
Email: [email protected]
Website: http://www.capitol.hawaii.gov/memberpage.aspx?member=takayama