Updates and community events for October 2013.
Hawaii Health Connector
Thursday, October 17, 2013
7:00 pm – 8:30 pm
Pearlridge Elementary School Cafeteria
Please join us at our upcoming Aiea/Pearl City town hall meeting to learn more about the Hawaii Health Connector and what it may mean for you and your Ohana.
Please click HERE for the flyer.
---

Free Keiki ID Cards
Saturday, October 19, 2013
9:00 am – 1:00 pm
Please join us at the Pearl Kai McDonald's on October 19th to receive free Keiki IDs.
Please click HERE for the flyer.

---

7th National Prescription Drug Take Back Day
Turn in unused or expired medication for safe, anonymous disposal.
Saturday, October 26, 2013
10:00 am – 2:00 pm
TOWN CENTER OF MILILANI: NORTH END OF MALL
95-1249 MEHEULA PARKWAY
PEARL HARBOR NAVY EXCHANGE (NEX): MAIN LOBBY
4725 BOUGANVILLE DR.
KANEOHE BAY SHOOPING CENTER: MIDDLE OF MALL
46-056 KAMEHAMEHA HIGHWAY
HAWAII STATE CAPITOL ON S. BERETANIA STREET
415 S. BERETANIA STREET
KAHALA MALL: INSIDE MALL KILAUEA AVENUE END
4211 WAIALAE AVENUE
For more information, visit www.dea.gov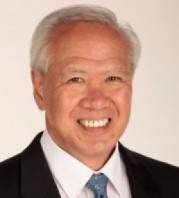 Gregg Takayama
State Representative
District 34 – Pearl City, Waimalu, Pacific Palisades.
State Capitol, Room 324
415 South Beretania Street
Honolulu, HI 96813
Phone: (808) 586-6340
Fax: (808) 586-6341
Email: reptakayama@capitol.hawaii.gov
Website: http://www.capitol.hawaii.gov/memberpage.aspx?member=takayama