The Pearl City Chargers placed 5th (boys) and 8th (girls) at the Oahu Interscholastic Association Boys and Girls Varsity Cross Country Team and Individual Championships held at Central Oahu Regional Park (CORP) in Waipio on Saturday, October 19.
Runners took to the hilly 3-mile course under overcast skies and humid conditions. It was the second weekend in a row that OIA held their cross country championships at CORP. The OIA Junior Varsity Team and Individual Cross Country Champions were crowned on Saturday, October 12.
Varsity Boys Team Championship

Radford High School captured the boys team championship covering the 3-mile course in 1:27:35.85.
Pearl City finished in 5th place with a time of 1:29:30.62.
Varsity Girls Team Championship
Kaiser High School won the girls championship in 1:43:14.50.
The Lady Chargers completed the course in 1:57:39.18 for 8th place.
Varsity Boys Individual Championship

Kalaheo High School Junior, Makai Clemons took home the individual championship with a time of 16:19.97 (5:26.7).
Chargers order of finish:

6 Danson Honda, (5:43.1) 17:09.04
12 Chase Arguelles (5:48.3) 17:24.67
16 Paul Enriquez (5:52.5) 17:37.52
44 Ryan Nakano, (6:13.0) 18:38.95
45 Devin Ajimine (6:13.5) 18:40.44
50 Matthew Iwane (6:16.1) 18:48.30
52 Brent Watanabe (6:18.4) 18:55.16
Varsity Girls Individual Championship

Mililani's Vanessa Roybal ran away with the individual championship title with a time of (6:28.3) 19:24.91. Roybal added a second OIA Cross Country Championship to her trophy case this season. She captured the OIA Junior Varsity Cross Championship on the same 3-mile CORP course on Saturday, October 12.
Lady Chargers order of finish:
4 Miale Shigemasa (6:40.7) 20:02.10
34 Ariela Bali (7:33.2) 22:39.55
54 Vinarie Cortez (8:04.6) 24:13.76
62 Valenic Faateleupu (8:19.9) 24:59.46
67 Sabrina Faateleupu ( 8:34.8) 25:44.31
93 Kailee Eli (9:46.5) 29:19.36
95 Jhenna Foronda (9:55.5) 29:46.43
The Chargers move on to the HHSAA Honolulu Marathon State Cross Country Championships at Island School on Friday, October 25, 2013.
GO CHARGERS!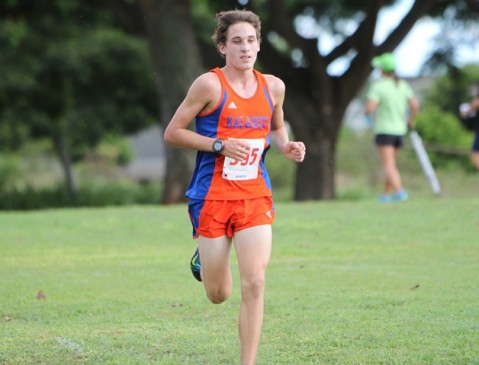 Photo by Barry Villamil | [email protected]
2013 OIA Boys Individual Champion
Makai Clemons, Kalaheo High School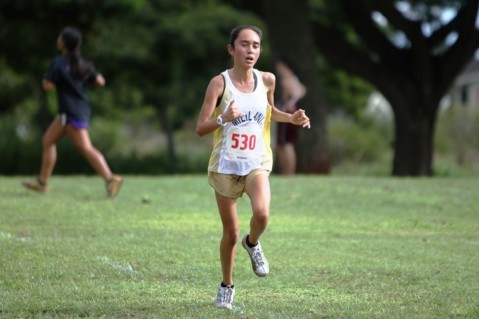 Photo by Barry Villamil | [email protected]
2013 OIA Girls Individual Champion
Vanessa Roybal, Mililani High School

PEARL CITY BOYS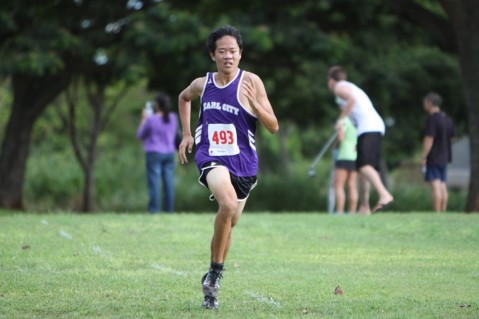 Photo by Barry Villamil | [email protected]
DANSON HONDA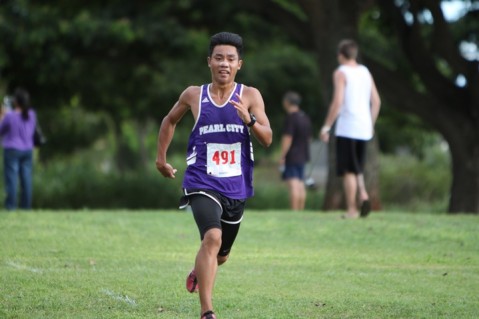 Photo by Barry Villamil | [email protected]
CHASE ARGUELLES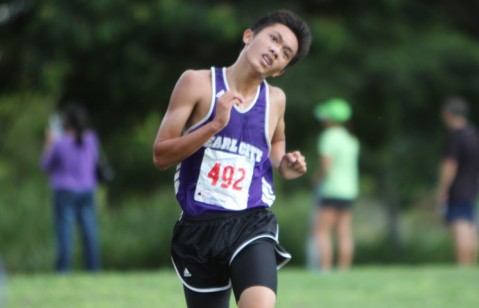 Photo by Barry Villamil | [email protected]
PAUL ENRIQUEZ

Photo by Barry Villamil | [email protected]
RYAN NAKANO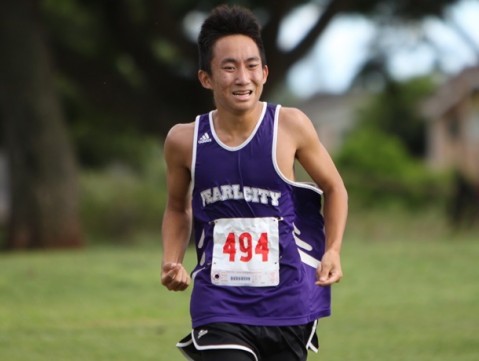 Photo by Barry Villamil | [email protected]
MATTHEW IWANE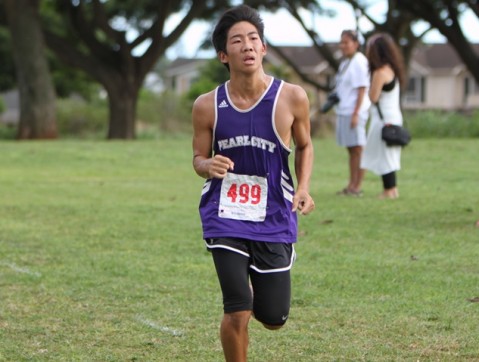 Photo by Barry Villamil | [email protected]
BRENT WATANABE
PEARL CITY LADY CHARGERS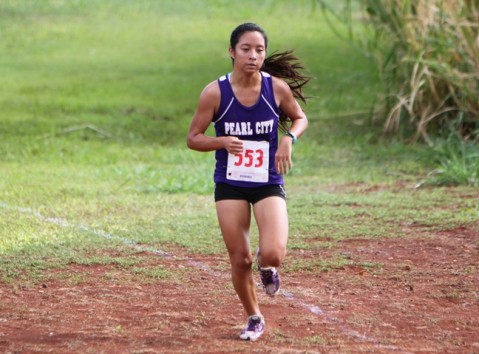 Photo by Barry Villamil | [email protected]
MAILE SHIGEMASA
Photo by Barry Villamil | [email protected]
ARIELA BALI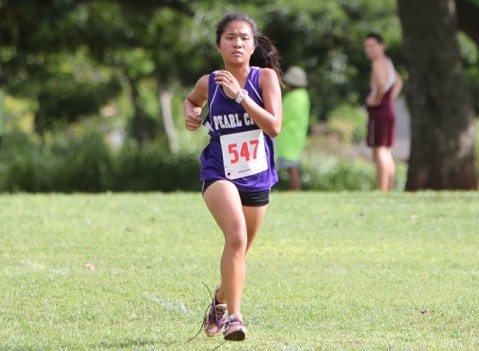 Photo by Barry Villamil | [email protected]
VINARIE COTEZ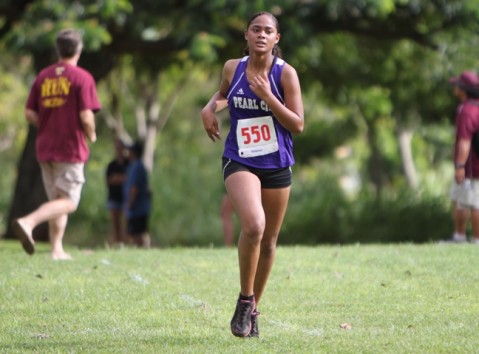 Photo by Barry Villamil | [email protected]
VALENIC FAATELEUPU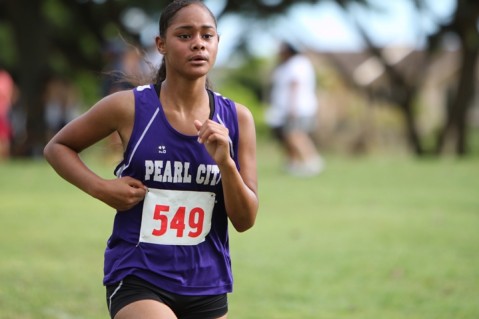 Photo by Barry Villamil | [email protected]
SABRINA FAATELEUPU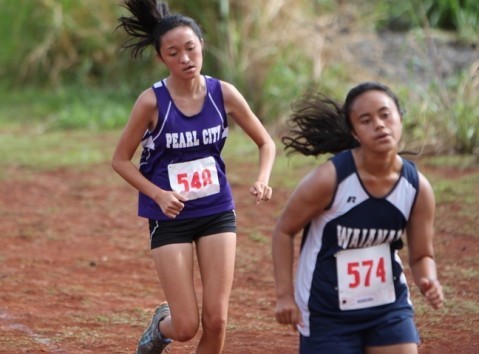 Photo by Barry Villamil | [email protected]
KAILEE ELI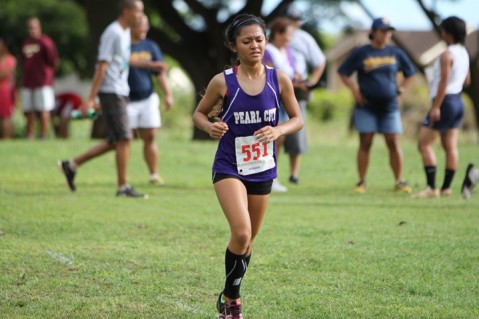 Photo by Barry Villamil | [email protected]
JHENNA FORONDA