Pearl City's Tanner Tokunaga is preparing for the 2014 OIA Red Western Division Baseball regular season. The highly decorated all-star baseball player will enter his final season with three years of varsity experience, a state baseball championship under his belt, and a goal of leading his Charger teammates towards an OIA Championship and possible Hawaii state championship berth and title.
He's been there before, winning the school's first Hawaii state high school baseball championship in 2011 as freshman starter. This past summer, Tanner, along with former Charger teammates Kamalu Neal and Reid Akau, played for the Waipahu American Legion all-star team that made it all the way to the American Legion World Series in Shelby, North Carolina where they finished in third place.
The Waipahu American Legion team also won the 2013 Hawaii State American Legion Championship followed by the American Legion Western Regionals in Eugene, Oregon before advancing to the American Legion World Series.
This past summer's American Legion post season was a great experience for Tokunaga and his teammates as they played each game in front of a world-wide ESPN television audience. They were one of 18 teams out of a 1000 who made it to the American Legion World Series.
'This summer was a great experience for me being able to play on television in the American Legion World Series with the top 18 teams out of about a 1000 in the nation," said Tokunaga. "It was a double elimination tournament. We lost the first day so we had to win about 5 games in a row. We always had to battle back and we just didn't want to go home. They would send us home the next day if we lost. We were 8-1 in elimination games."
The spirit to win, and the heart of champion, bonded the Hawaii players while guiding them through adversity as they faced bigger and stronger competition on the mainland.
"They were tough and they're all big," Tokunaga said. "We're always the smallest team and they always throw harder. We just played with more heart. Our team was just super close. Good chemistry all around. All of us are like best friends. We trusted each other and always knew we had each other's backs. It was a pretty good experience. I really want to do it again. Hopefully, next year we can make it."
Tokunaga had to make a big decision in the summer, a decision that would take him away from the game of football where he earned OIA and All State honors, to concentrate on his baseball career and a shot at playing college ball.
"I passed on the football because I wanted to focus on baseball," Tokunaga said. "I think I'm going to go to HPU (Hawaii Pacific University)."
The 2014 Charger baseball team returns a core of veteran players that will definitely play a huge role in making a run at an OIA championship and into the state championship post season. A group of Chargers playing for the Pearl City Senior Little League all-star team made it to the Senior Little League World Series in Bangor, Maine after winning the Hawaii and Western Regional Championships. The team from Hawaii lost in the World Series championship title game. Their experience playing on the mainland in championship tournaments will carry over to the Chargers 2014 campaign.
Tokunaga will be a part of the Chargers senior class leadership that will need to gel with a junior class that dominates the roster. Setting goals and reaching them has Tokunaga focused on putting up W's in the win column.
"My goals for this season are to hopefully win the OIA's and then states. I'm looking forward to it. We're going to be pretty good. We're junior loaded, but they all can play. We just gotta work hard and hopefully we can win."
Tokunaga wanted to thank those who have supported him throughout his baseball and football careers as he enters upon his final season as a Charger athlete.
"I would like to thank my family, my dad mostly, and my uncle for always being there for me," Tokunaga said. "Also, my grandpa and grandma for always coming to my games. Coach Mitch (Chargers varsity baseball head coach) for coaching me these past four years. Mr. Shigemasa (PCHS Athletics Director) for being a good AD, and all my friends for backing me up throughout the high school years."
This Friday, his former Charger football teammates will be playing for the 2013 OIA White Division Football Championship against the Kaiser Cougars at Aloha Stadium. He would like to wish them all good luck!
"I just want to say good luck to them, play hard, and don't forget about me when they win!"
You'll never be forgotten. Your legacy will live on.
#15 TANNER TOKUNAGA

MyPearlCity.com File Photo | barry@mypearlcity.com
FOOTBALL

OIA WHITE DIVISION AND HAWAII STATE DIVISION II ALL STAR SELECTION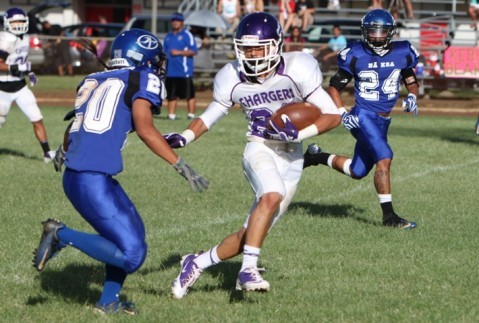 MyPearlCity.com File Photo | barry@mypearlcity.com
Tanner picks up big yards after the catch against Anuenue during the 2012 OIA White Division season.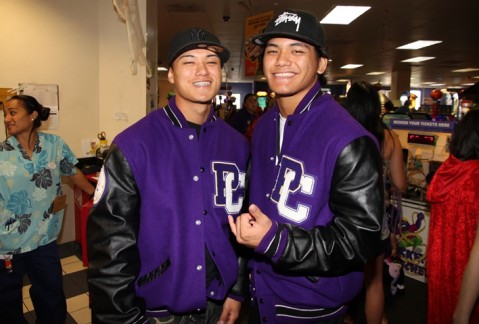 MyPearlCity.com File Photo | barry@mypearlcity.com
Tanner is pictured with his former Charger football teammate Kristian Vaana-Kikuyama inside Chuck E.

Cheese Restaurant during the Pearl City Shopping Center Halloween Keiki Costume Contest held on

Saturday, October 26, 2013. Tanner and Kristian were part of a group of Pearl City High

School Athletic Honor Society (AHS) student athletes who served as costume contest judges.

Vaana-Kikuyama will be playing in Friday's Oahu Interscholastic Association White
Division Football Championship game against the Kaiser Cougars at Aloha Stadium.
BASEBALL
EARLY CAREER SUCCESS – FRESHMAN YEAR 2011

2011 HHSAA Division I Wally Yonamine Hawaii State Baseball Championship
State Championship All Tournament Team
OIA West All Star
OIA Red Division All Star
Division I All State Selection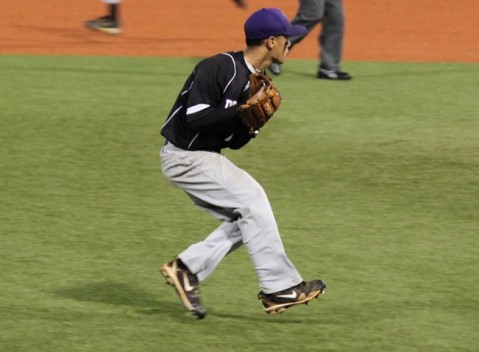 MyPearlCity.com File Photo | barry@mypearlcity.com
Tanner pictured working the third base corner during the 2011 HHSAA Division I Wally Yonamine State

Baseball Championship Tournament won by the Chargers 2-1 over Moanalua at Les Murakami Stadium.
Tanner scored the winning run from second base in the top of the seventh inning on a two RBI single with
two outs by tournament Co-MVP Isaac Shim that gave the Chargers the 2-1 lead and the championship.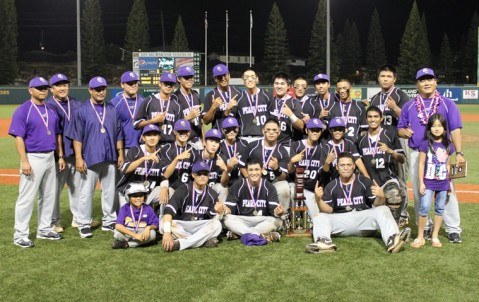 MyPearlCity.com File Photo | barry@mypearlcity.com
PEARL CITY CHARGERS

2011 HHSAA Division I Wally Yonamine Hawaii State Baseball Champions


MULTI POSITION VERSATILITY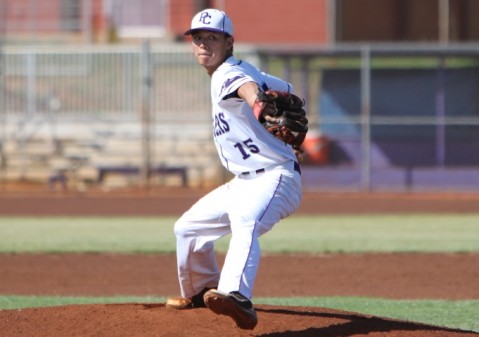 MyPearlCity.com File Photo | barry@mypearlcity.com
Tanner has three years of experience on the hill as a Charger starter and relief pitcher.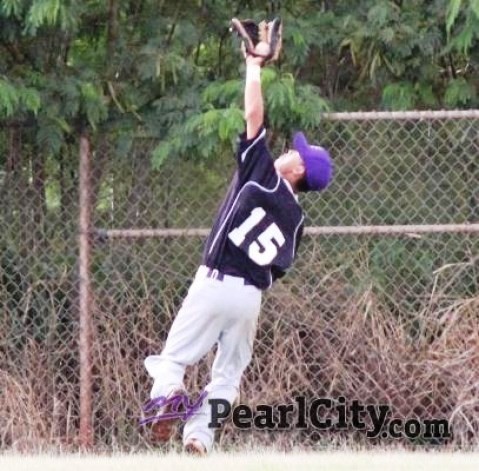 MyPearlCity.com File Photo | barry@mypearlcity.com
Tanner's gift of speed allows him to run down and take away long drives in centerfield.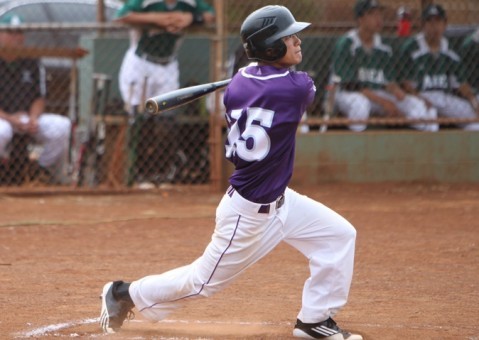 MyPearlCity.com File Photo | barry@mypearlcity.com
Tanner's bat does the talking!

Good Luck Tanner during the 2014 season!

GO CHARGERS!