MyPearlCity.com would like express our sincere appreciation to America's men and women who honorably served in our nations U.S. Armed Forces. You are truly honored on this day for your sacrifice and bravery in defense of our beloved country and its citizens.
To all of our Pearl City residents who served in the military, living and deceased, and to the honored souls who paid the ultimate sacrifice for their country, we send our prayers to you and your ohana.
May God Bless
Honoring Our Veterans

National Memorial Cemetery of the Pacific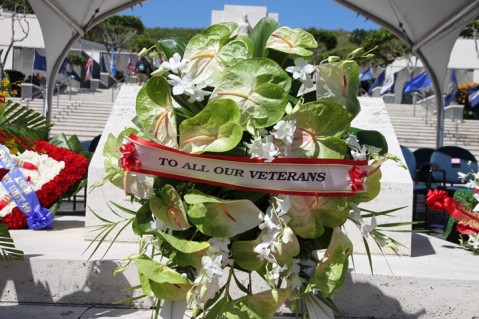 Photo by Barry Villamil | barry@mypearlcity.com
Wreathe placed at the National Memorial Cemetery of the Pacific during 2013 Veterans Day Ceremony and Commemoration that honored those who served in WWI, WWII, Korea, Vietnam, Cold War, Gulf Wars, Afghanistan, Global War on Terrorism.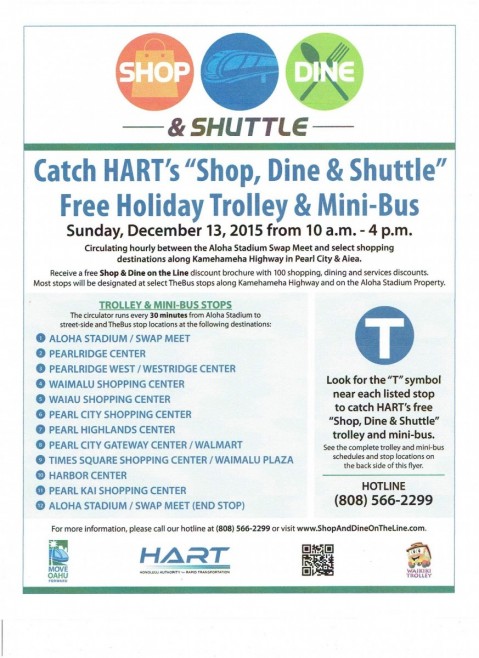 Photo by Barry Villamil | barry@mypearlcity.com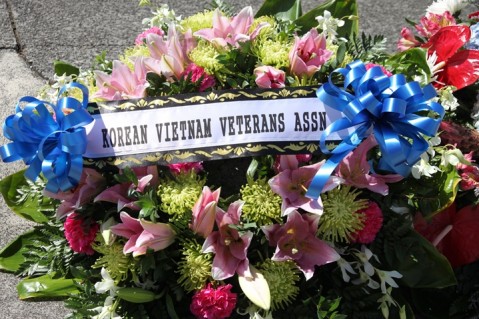 Photo by Barry Villamil | barry@mypearlcity.com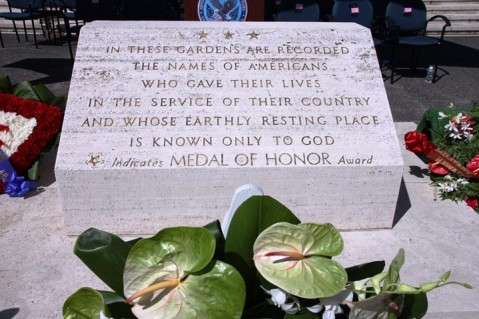 Photo by Barry Villamil | barry@mypearlcity.com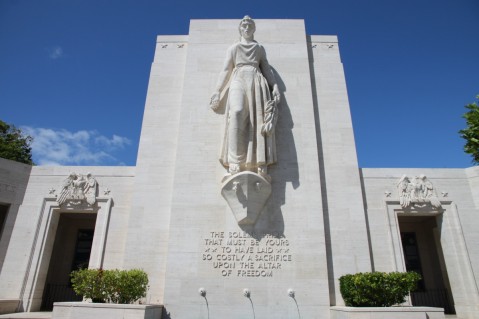 Photo by Barry Villamil | barry@mypearlcity.com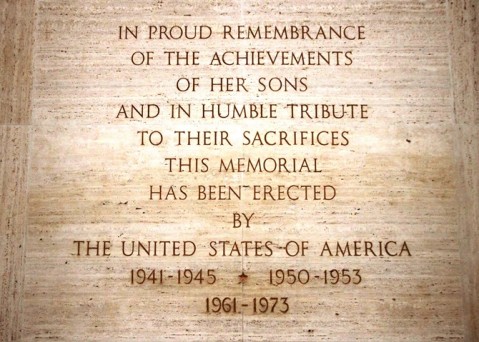 Photo by Barry Villamil | barry@mypearlcity.com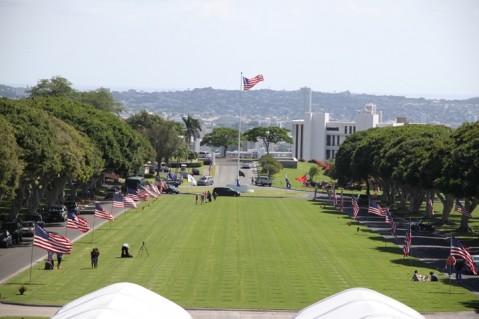 Photo by Barry Villamil | barry@mypearlcity.com