MyPearlCity.com is proud to recognize the accomplishments of the 2013-2014 Pearl City Highlands Elementary School (PEACHES) Robotics Teams who recently had an award winning performance at the FIRST LEGO League (FLL) District Robotics Tournament held at Kapolei Middle School on Saturday, November 2.
The following recap of the PEACHES Robotics Teams competing in the District Tournament was provided by Kim Suzuki who is a proud mom of three PEACHES students. Her oldest daughter is a sixth grader who did well with her teammates in the tourney.
PEACHES had two teams competing in this competition. 4th, 5th, and 6th graders made up the two teams; Team Black and Team Maroon.
District Tournament Champs!
PEACHES Team Black ended the tournament in 1st Place and was named District Tournament Champs. Both Teams were invited to and will proudly represent PEACHES at the Hawaii FIRST LEGO League Championship at Neal S. Blaisdell Exhibition Hall on Saturday, December 7, 2013, competing against both public and private schools from across the State.
Congratulations PEACHES Robotics!!! Job well done!!!
Get all the latest news and updates at the Hawaii FIRST LEGO League website: http://www.hawaiifll.org/aloha
Photos courtesy of Kim Suzuki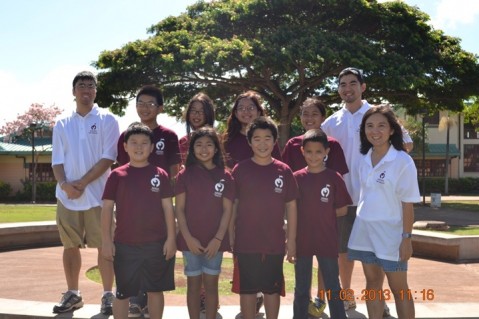 Team Maroon
Dane Kaulukou-Chang
Ashlyn AuHoy
Kylie Choo
Jade Balidoy
Elizabeth Talioaga
James Sewake
James Taylor
Evan Ehara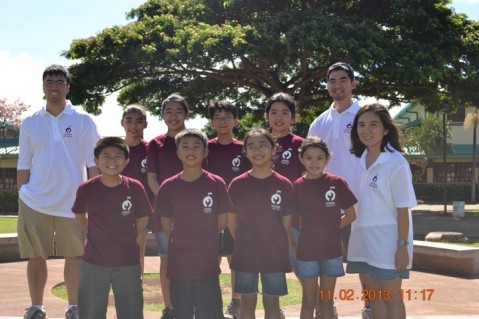 Team Black
Abigail Suzuki
Aimee Komatsu
Evan Tahara
Colby Aihara
Nicholas Soma
Rhynne Lee
Yoshino Okamoto
Taylor Robinson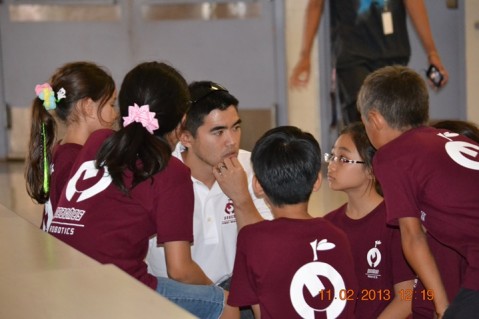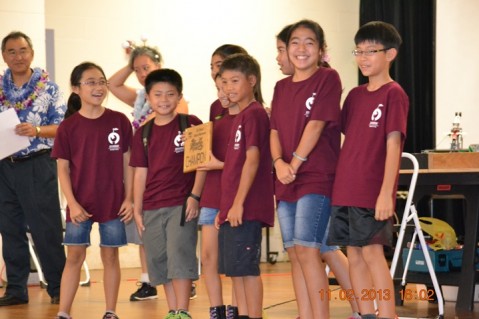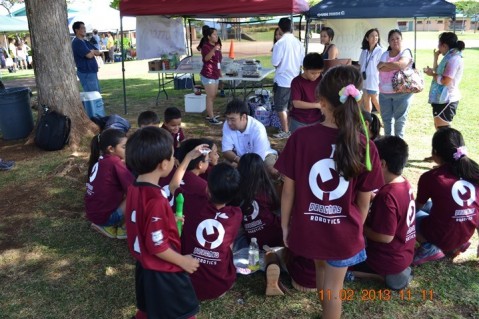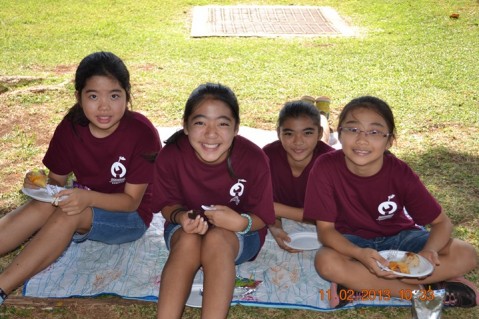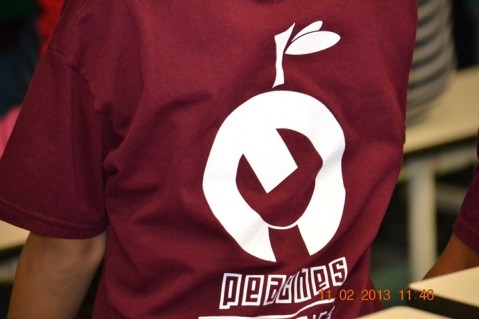 Mahalo to Kim Suzuki for all the wonderful photos that truly captured the special
moments from a proud day for the PEACHES Robotics students, advisors, and ohana!

Robotics Advisors:
Gary Kanamori
Jan Lee
David Izawa
Principal: Mike Nakasato
Vice Principal: Erin Kusumoto
Tournament Volunteers:
Donna Kanahele
Paula Matsunaga
Jocelynne Mizuuchi
Amy Tomi
Karen Ching-Hew
Good Luck at the Hawaii FIRST LEGO League Championships on December 7!