Leilehua put together an impressive show on defense scoring off steals that proved to be too much for Pearl City to handle last night as the visiting Lady Chargers went down to the Lady Mules 65-33 in OIA Varsity Girls Basketball played at the Leilehua High School gym.
The Lady Mules jumped out to a 24-4 lead after the first period and never looked back.
Leilehua's Tywanna Abbott pumped in 14 points for the Lady Mules. Teammate Jerri Maluyo contributed 11 points in the win.
Ciera Sylva led the Lady Chargers with 10 points. Megan Ramos added 7 points followed by Jurey Jao 5. Tianna Amorin 2, Christine Fuimaono 2, Chiemi Trias 2, Sina Sinclair 2, Kayelah Arakaki 2, Desiree Altavale 1.
Pearl City returns home to face Radford on Wednesday, December 18 at 7:00pm (15 minutes following the conclusion of the 5:30pm junior varsity contest).
@ Leilehua High School
Pearl City (1-1) 4 8 9 12 33
Leilehua (3-0) 24 13 12 16 65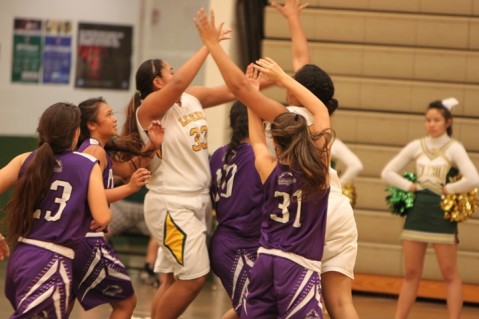 Photo by Barry Villamil | barry@mypearlcity.com
The Lady Chargers battled the Lady Mules from the tip-off to the final buzzer.

JUNIOR VARSITY

Pearl City 6
Leilehua 44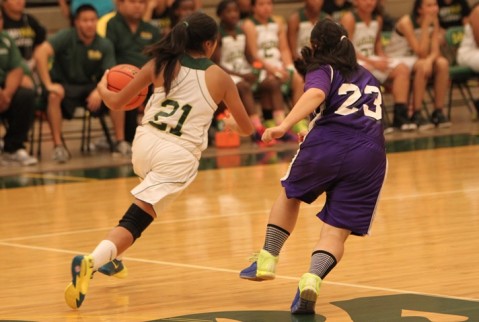 Photo by Barry Villamil | barry@mypearlcity.com
Junior Varsity Photo Gallery

http://www.mypearlcity.com/photos/sports/leilehua-runs-past-pearl-city-44-6-oia-white-division-girls-jv-basketball-12122013